When:
March 3, 2020 @ 10:30 am – 12:30 pm
2020-03-03T10:30:00-05:00
2020-03-03T12:30:00-05:00
Where:
Black Creek Pioneer Village
1000 Murray Ross
Toronto
Ontario

Enjoy a series of home school days this winter and spring at Black Creek Pioneer Village. These days are designed to engage students and their families in unique and interactive experiences.
Fee: $14 per participant including parents
Book three or more days and get 15% off!
Register by calling 416.667.6295 ext. 2
Time: 10:30 a.m. to 12:30 p.m.
Ages: appropriate for students ages 5-12 but all age groups are welcome!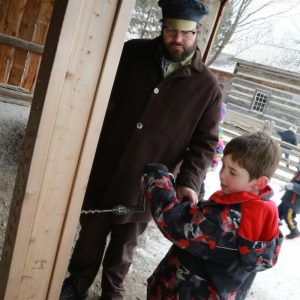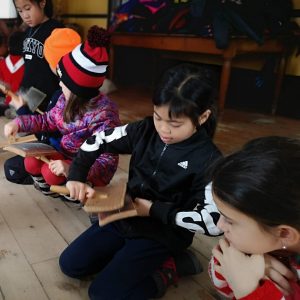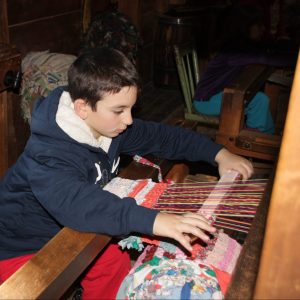 FEBRUARY 18
OUTDOOR WINTER GAMES
Embrace the winter season by exploring the beautiful outdoors at Black Creek Pioneer Village. Enjoy Snow shoeing (weather permitting), a scavenger hunt, and nature walk. Warm up with a cup of hot chocolate!
MARCH 3
MANY HANDS
Get to work in a nineteenth-century log home where you will bake a cake and cookies and churn butter. Learn how wool is turned into yarn as you try your hand on a spinning wheel. End the day by enjoying the tasty treats you have created.
MARCH 10
EXPERIENCE THE MAPLE SEASON
Head out to the sticky trail to discover how maple trees are identified and tapped for sap. Explore tools and artifacts used for this delicious tradition and find out how nineteenth-century people prepared for the maple syrup season? End the visit with a taste of delicious maple syrup!
MARCH 24
TOUR OF THE TRADES
Experience nineteenth-century trades as you visit our trades shops and engage in hands-on activities.
Visit the Tinsmith's Shop and Printing Office and get to work in the Snider Workshop. Your day ends with a cup of hot chocolate and cookies!
MARCH 31
MUSIC & DANCING
Tap your toes and participate in a Victorian pop experience. Learn and perform traditional dances in a historic ballroom. Your day ends with a cup of hot chocolate and cookies!
APRIL 7
DRAMA & GAMES
Take part in interactive performances featuring nineteenth-century residents of Black Creek homes! Participate in drama games and see if you have what it takes to be a history actor. Your day ends with a cup of hot chocolate and cookies!