When:
March 15, 2023 @ 9:00 am – 12:00 pm
2023-03-15T09:00:00-04:00
2023-03-15T12:00:00-04:00
Using a variety of wool colours, fibre artist and instructor Cathy Disbrow from Woolly Doodles will teach you how to needle felt a 4-inch by six-inch wool painting of a summer landscape with sheep – and you get to choose how many sheep you put in it!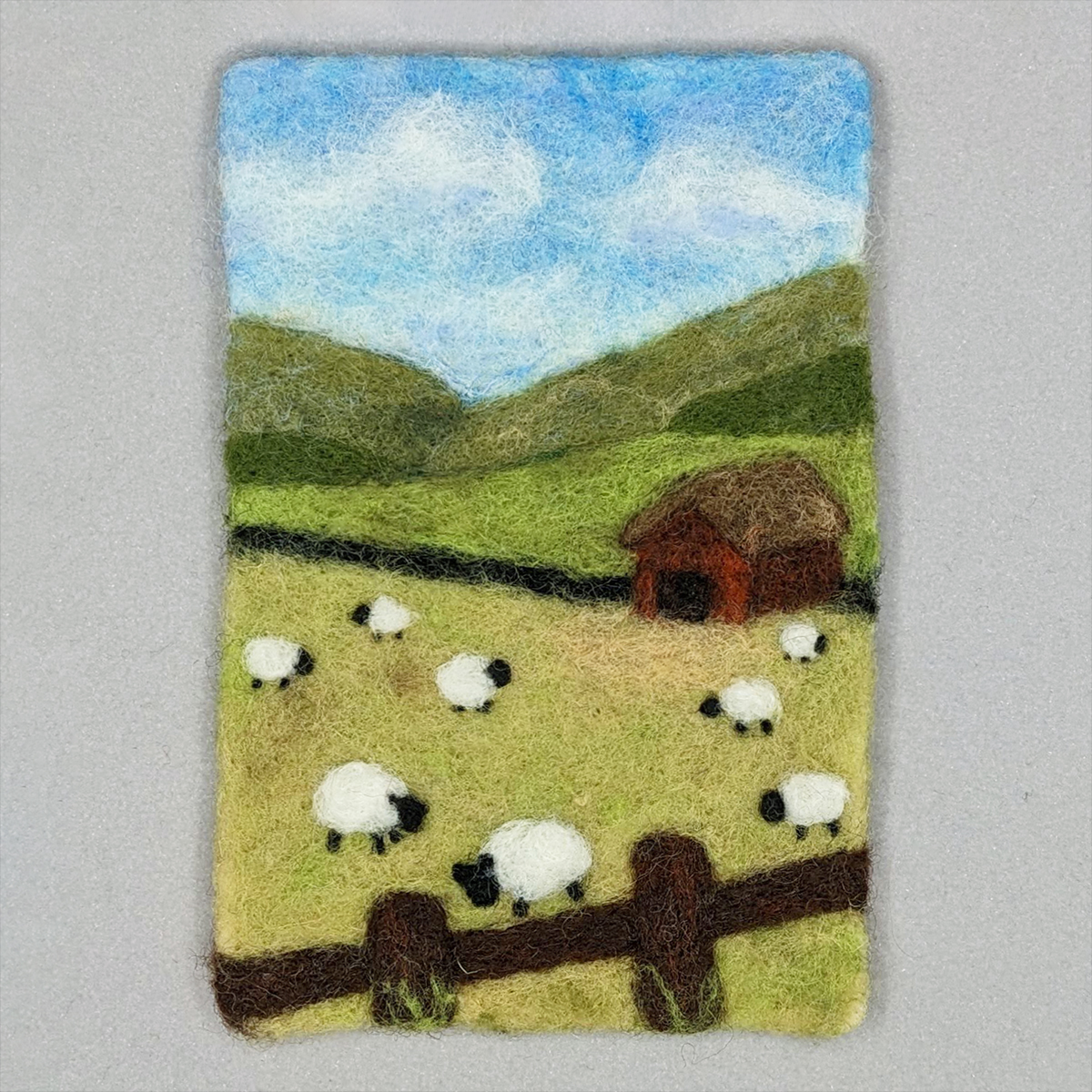 Have a blast learning various 2D felting techniques while needle felting a wool masterpiece, using a felt sheet canvas and special barbed needles. This is a great workshop for beginners.
Needles, wool, and a four-by-six-inch felt sheet with drawing are included in the cost. Foam felting pads are provided for students to use during the workshop, and can be purchased separately.