We're thrilled to have some new residents at Black Creek: honey bees! And they're helping us make the Village experience just a little bit sweeter.
Here's the story: In the fall of 2016, we discovered a beehive that had self-started on the side of our Visitor's Centre. This was a good news, bad news type of situation. We'd wanted to house bees on our property for years — but preferably not at the entrance to the Village, where thousands of children excitedly start their visit.
Cathy Kozma, the bee keeper from Bees Are Life Ontario Honey House (which also supplies our gift shop with many varieties of local honey) came to extract and relocate the bees. With the honey from that hive, we were able to make some soap and candles for the gift shop.
Now, in 2017, we are proud to have the Black Creek Bees housed in boxes up in our North Property, lovingly tended by Bees Are Life, and enjoying the abundance of wild flowers in the vicinity.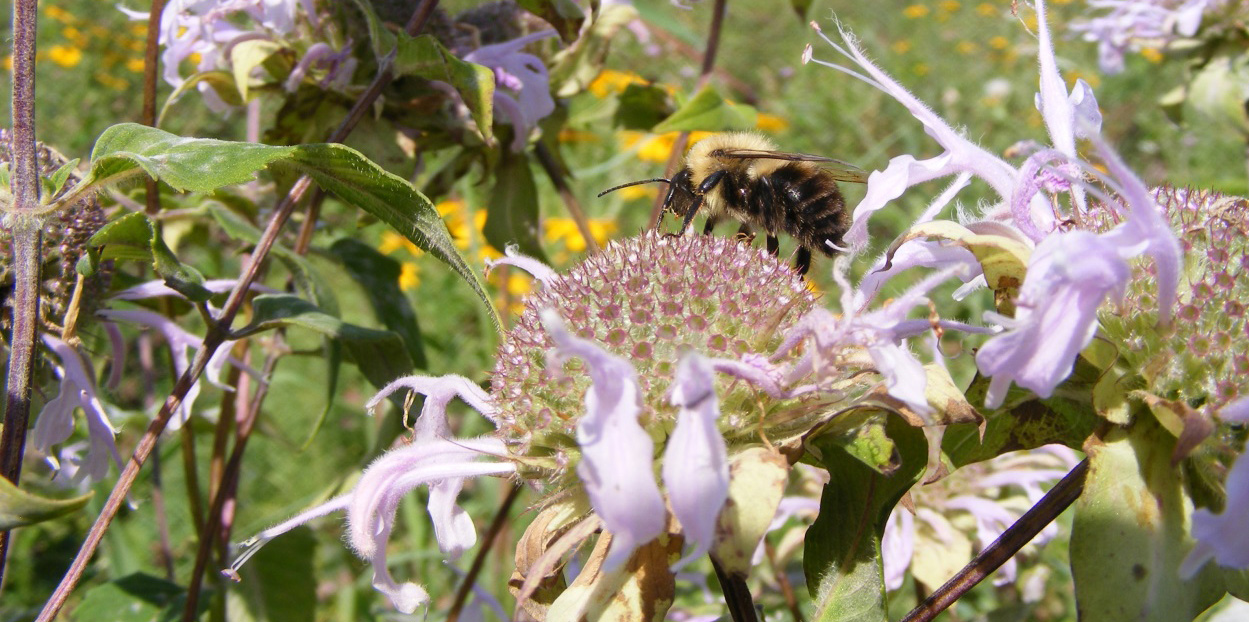 Our first harvest will take place at the end of August, In addition to selling the honey in our gift shop, in the fall we'll be adding it to our Honey Brown Ale, brewed on-site Black Creek Brewery.
Interested in learning more? Our friends from Bees Are Life will be presenting a Honey Sommelier class on Saturday, September 23 at 1:00 pm. It's everything you ever wanted to know — and taste — about honey.
Once the bees are fully settled in, we're planning to expand our bee-themed offerings, with educational programs, site tours and even bee-keeping courses. Stay tuned!
---
Did You Know …?
David Allanson Jones, a small-town postmaster and merchant in Southern Ontario, was known as the "Bee King" of the 19th century. Jones, who settled in the tiny community of Clarksville in the 1860s, was the first commercial beekeeper in Canada, and the first to import bees into Canada. He exhibited his honey throughout North America and Europe. In 1874, Clarksville changed its name to Bee Town (later Beeton) in his honour. Today, Beeton hosts an annual honey festival.