Pioneer Vision – See Canada As They Did!
Pioneer Vision brings together historic images of the past and technology of the present for a unique Virtual Reality experience.
Try this immersive virtual reality tour that uses panoramas and historical photographs to experience Black Creek Pioneer Village using your own smartphone!
Choose from two tour experiences:
The Kids Tour – see what life was like for kids 150 years ago!
Now and Then Tour – discover what our buildings looked like before they came to Black Creek Pioneer Village.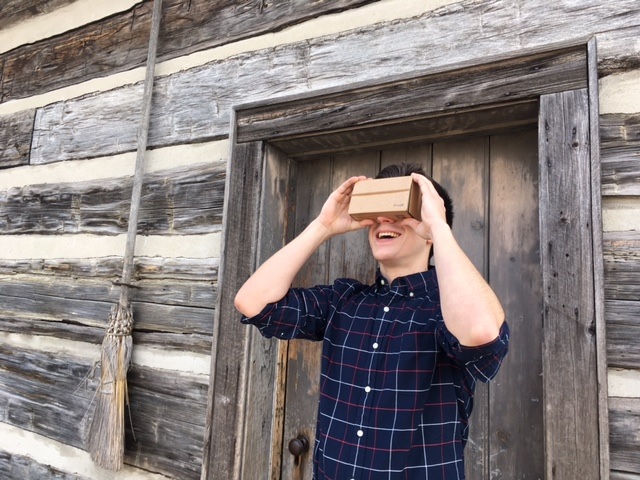 Download the Pioneer Vision App for free from the App Store or Google Play to your smartphone to try it today!
3-D Cardboard Viewers can be purchased at the Admissions Desk for $10.00 + HST