Program Levels:
Grade 2, Grade 3
Course Types:
Day Visit, Full Day
Step back in time and role-play with your students in a one-room school house. Come for 2,3, or 5 day visits. Pick from variety of exciting workshops that take place from 10:30- 12:00 each day.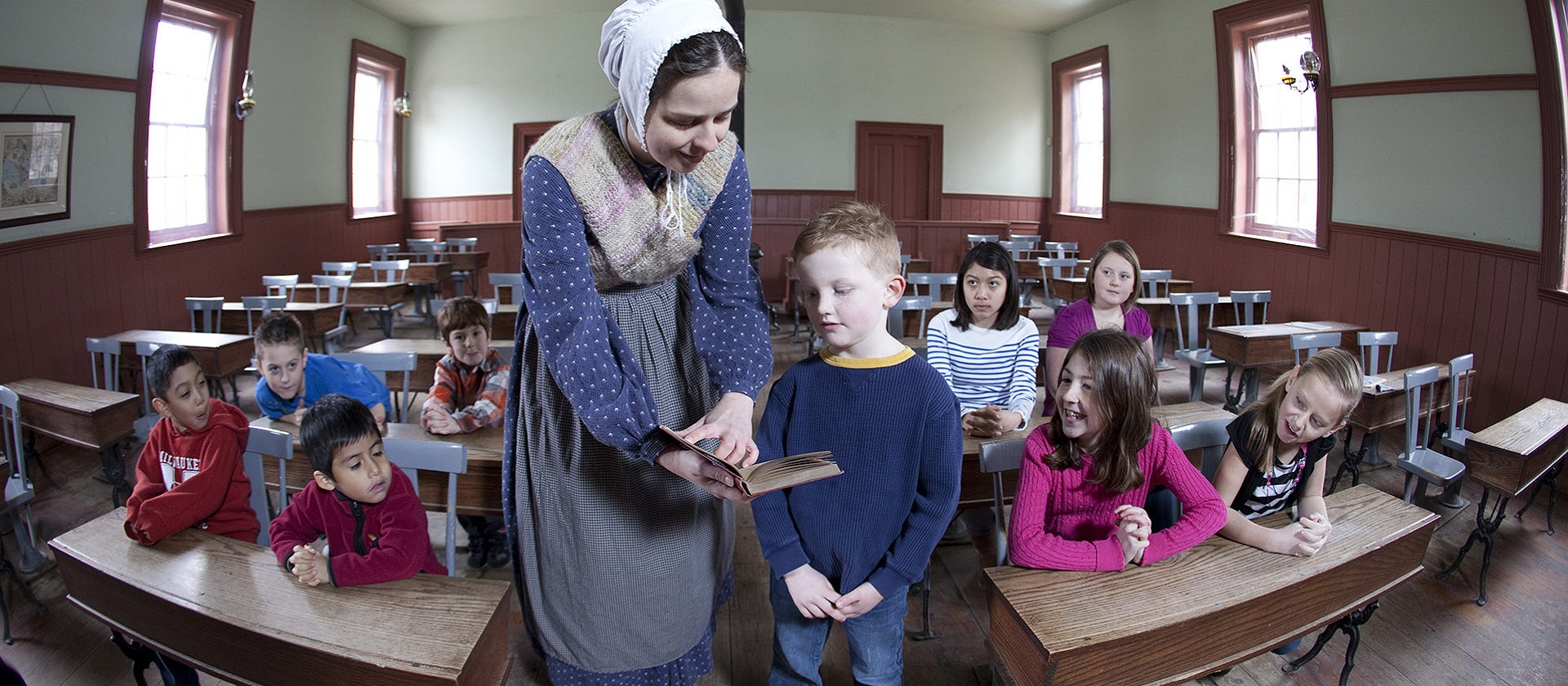 Children are encouraged to dress as students of the 1860s and take part in lessons with materials that are appropriate to the time. The historic school house is available for your use for the entire duration of your visit!
Available in May, June, September to mid November (excluding July & August)
Maximum 50 students
2020 Pricing:*
$15.00 per student/per day
*Effective February 1, 2020.
---
Curriculum Links:
Active Living: Movement Competence (grades 2-3)
Social Studies: Heritage and Identity — Changing Family and Community Traditions (grade 2); Communities in Canada, 1780-1850 (grade 3)