Guided experiences are small-group, family tours designed to engage participants of all ages in outdoor, socially-distanced activities and exploration of Black Creek Pioneer Village.
GUIDED EXPERIENCE INFORMATION
VIEW COVID-19 VISITOR PROTOCOLS
GUIDED EXPERIENCE TOURS
Choose from one of three exciting experiences:
BEST OF BLACK CREEK PIONEER VILLAGE
Available Wednesday to Sunday at 1:00 p.m. | Saturdays at 11:00 a.m. and 1:00 p.m.
This guided experience hits all the highlights of Black Creek Pioneer Village. A knowledgeable costumed educator guides your family on an exploration of our most popular buildings, including artisan trade shops, family homes, and public buildings. Uncover the stories of the people who lived, worked, and played in our heritage buildings and how they helped shape the Toronto region we know today.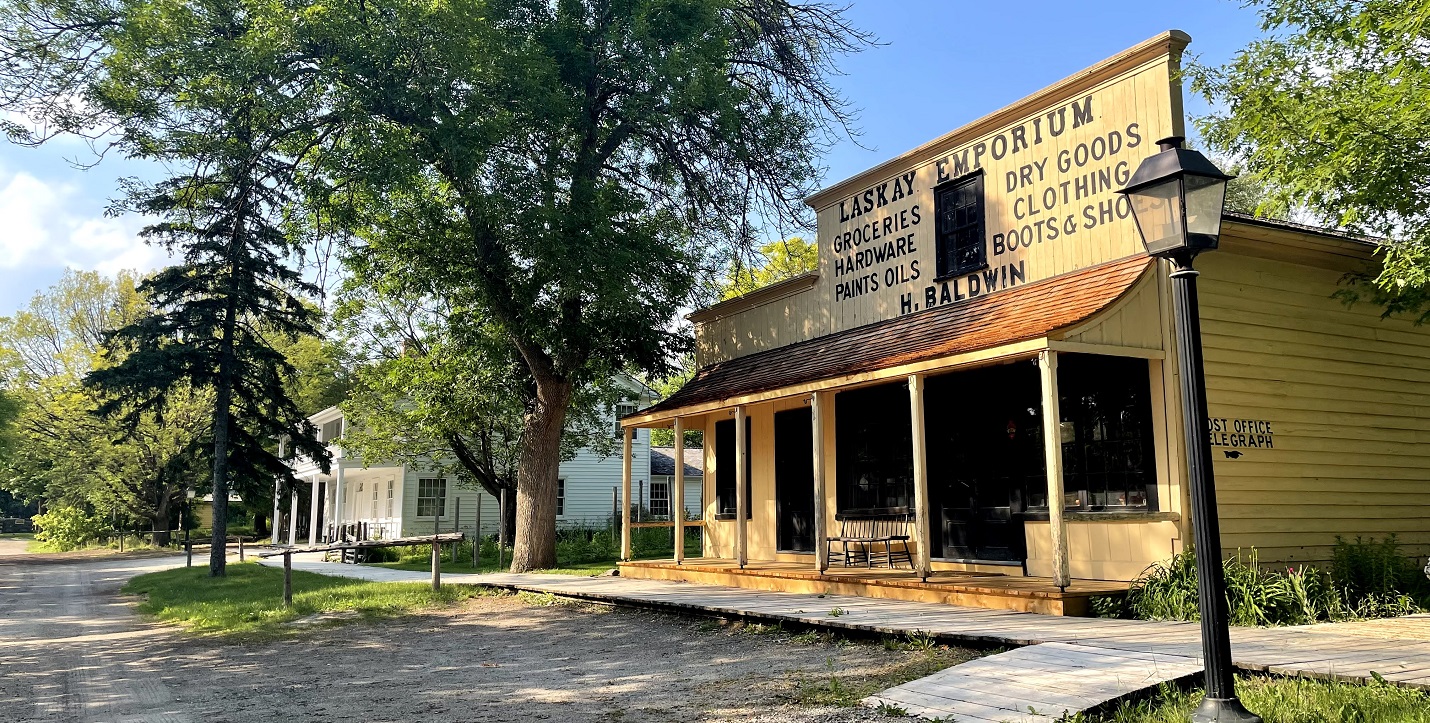 TIME TRAVELER'S BOOT CAMP
Available Wednesday to Sunday at 1:15 p.m. | Saturdays at 11:15 a.m. and 1:15 p.m.
Welcome trainee time travellers! Your mission, should you choose to accept it, is to travel back to the year 1867, blend in and observe the people of the past. Before you head off on your mission you must complete a series of activities and challenges that will test your ability to survive and thrive on your journey 153 years in the past. Good luck, time travellers — may time be on your side.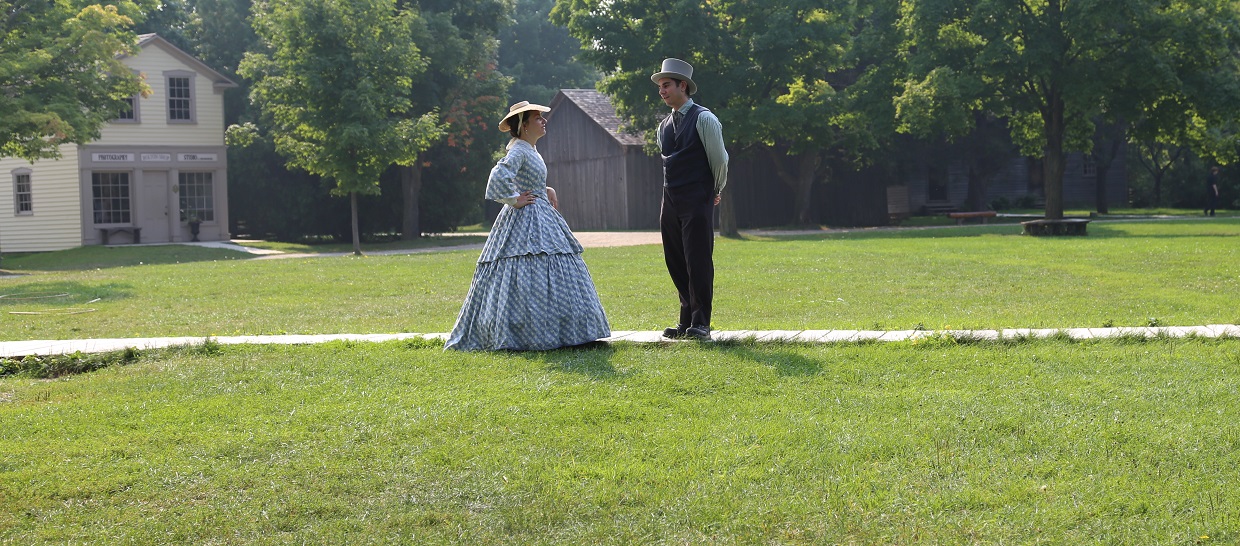 NATURE IN THE VILLAGE
Saturday July 31 and August 14: 10:00 a.m. and 1:00 p.m.
Learn about the natural world of the Village! You will be guided by a knowledgeable nature educator in discovering wild plants and animals that live and grow in Toronto. This program can be customized for children of all ages with nature-themed games and activities, or provide an adult group with a whole new perspective on local flora and fauna through a guided tour. We look forward to exploring the wildlife of the Village with you!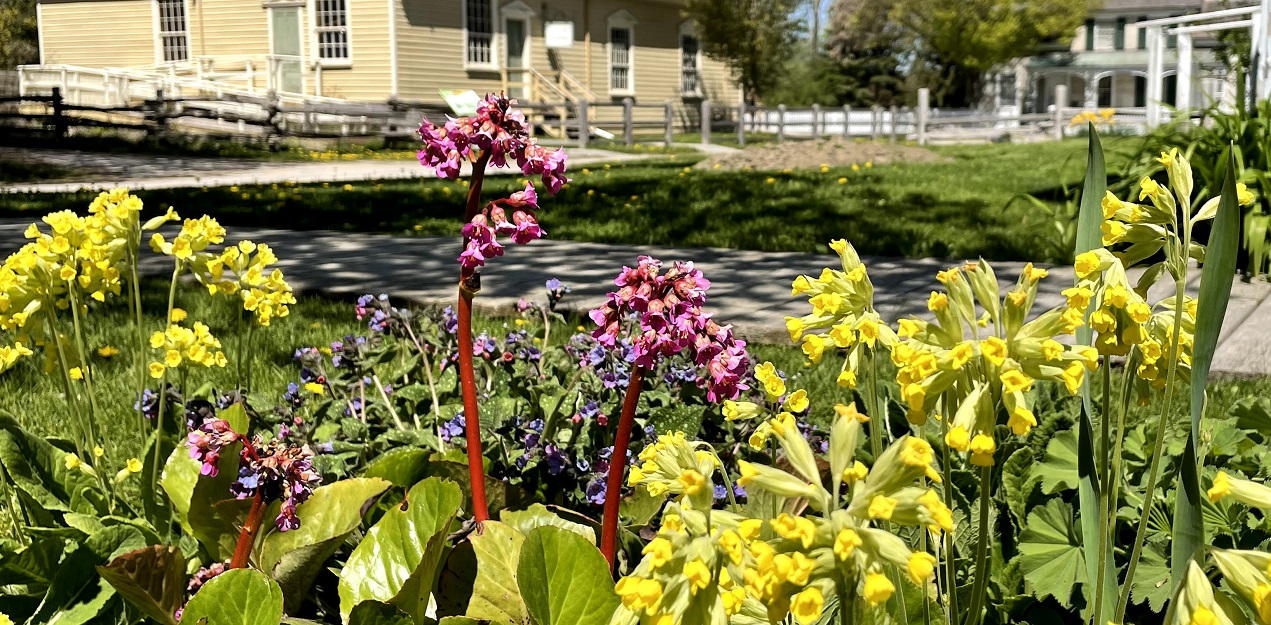 FREQUENTLY ASKED QUESTIONS
Can I explore the Village on my own?
At this time visitors can only enter the Village as part of a Guided Family Experience, and must remain with their guide while on site.
If there is something you especially wish to see, please let the guide know at the start of your program and they may be able to accommodate your request.
How many people can join a tour?
We are limiting the experience to a maximum of three households per tour.
Do I need to book this experience in advance?
Yes. To ensure availability, please book at least 48 hours before you wish to visit.
Are there other ways to visit the Village?
Visitors can explore the Village on a Guided Family Experience, or come after hours for a ghost tour with The Haunted Walk Toronto.
We will resume self-guided visits to the Village in mid-August, 2021.