Experience the changing of the seasons at Black Creek Pioneer Village
Explore the Village this fall, taking in the beautiful fall colours, with a hot apple cider in hand. From family-friendly harvest themed events and kids halloween activities to extra spooky experiences after dark – there is something for everyone!
Pack a Picnic!
Black Creek Pioneer Village has several lovely spots perfect for a picnic. Relax with your lunch in the shade of a grove or in a sunny field. Sandwiches and snacks are available for purchase in The Village's Gift Shop.
Enjoy a picnic at Black Creek Pioneer Village this summer!
Take the Subway to Black Creek Pioneer Village!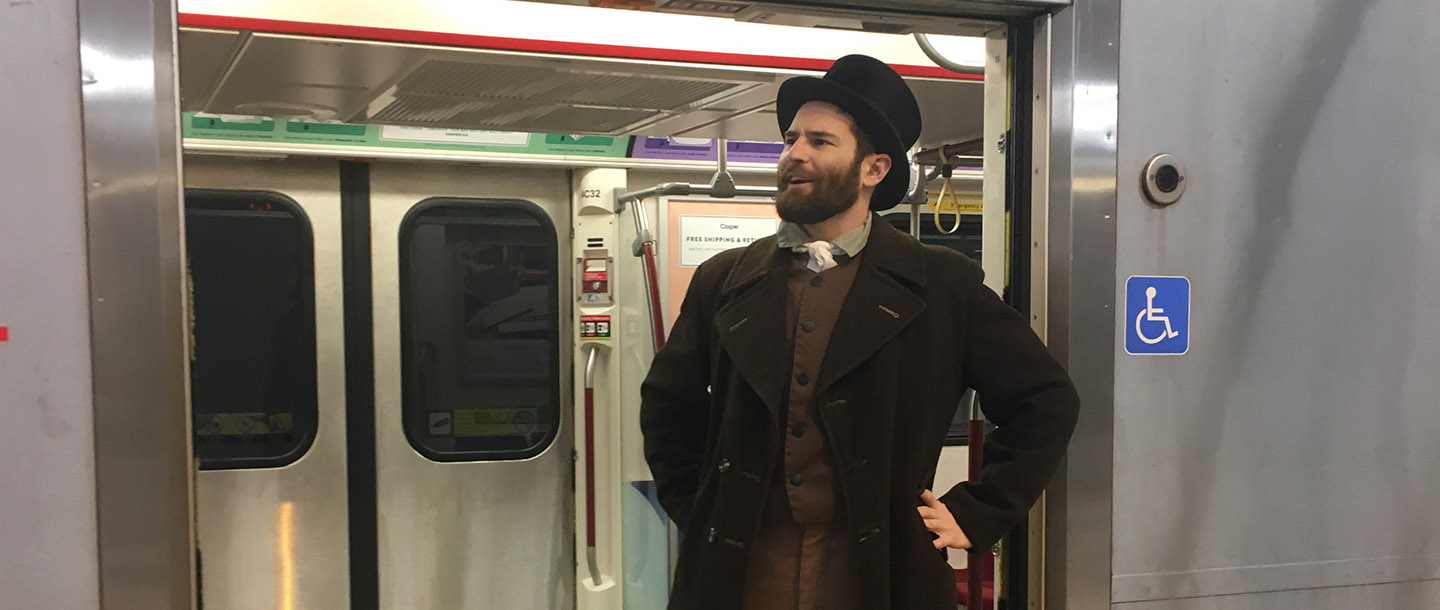 Directions from Pioneer Village Station
1. Exit the Subway on the South Side of Steeles (the side York University is on).
2. Walk west along Steeles to Murray Ross Parkway. This should take about 7 minutes. You will pass York University's football stadium on your left.
3. When you reach the intersection for Murray Ross Parkway you should see a sign for Black Creek Pioneer Village. Cross the street to the west side, then turn left and walk south for about 3 minutes. You will see the entrance for Black Creek Pioneer Village on your right.
Click here for driving and more transit directions.