Take a bit of history home! Explore the options to experience the Village wherever you are!
DOWNLOAD THE BLACK CREEK APP
Tour the Village on your smartphone or tablet, using our new Access Black Creek app, now available in the Google Play Store and iOS App Store.
While the app was designed to allow on-site visitors a glimpse into less accessible parts of the Village, you can also use it to investigate some of our historic buildings from the comfort of your home. Follow the trail to explore rooms, view artifacts, and hear stories.
This app offers enhanced accessibility features for people of all abilities.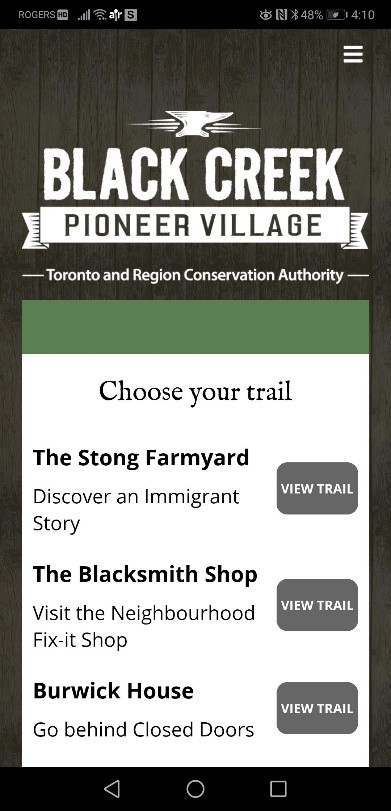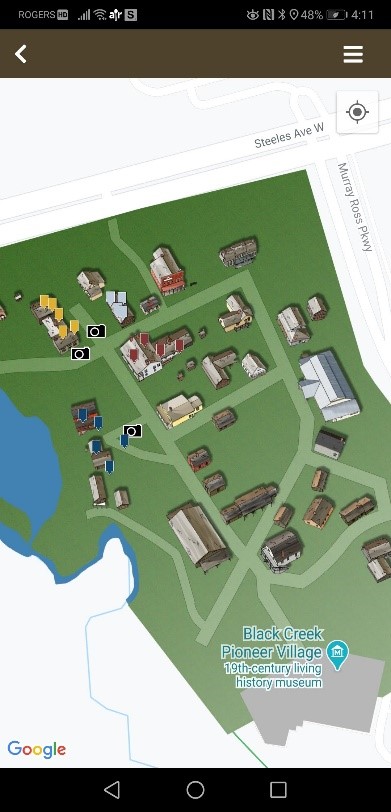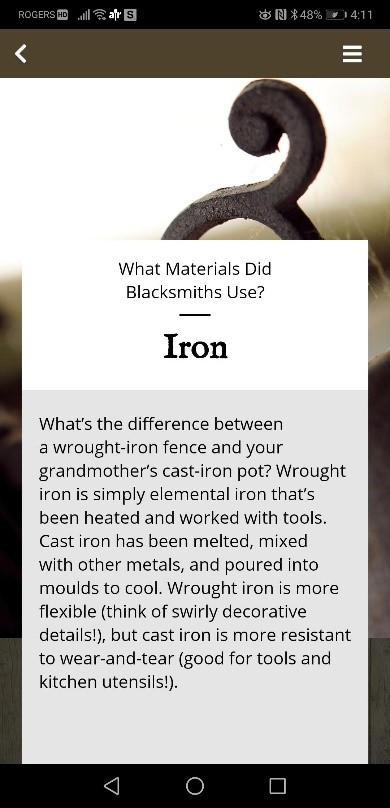 TOUR THE VILLAGE WITH GOOGLE MAPS
Take a virtual stroll around our 19th century Village using Google StreetView. To learn more about each of our heritage buildings, visit this page.
WATCH OUR VIDEOS
Check out our YouTube playlist to see a collection of fun videos highlighting many different aspects of life at the Village. (Select the icon at the top right of the frame to view the full video playlist.)
CONNECT WITH US ON SOCIAL MEDIA
Stay in touch by following the Village on Facebook, Twitter, and Instagram! We post daily, sharing photos of our animals and trivia about the 19th century, as well as crafts and activities you can do from home.
ASK US ANYTHING!
Do you have questions about the Village, or about life in Ontario in the 19th century? Send us a DM on Facebook, Twitter, or Instagram! Or you can email us at bcpvinfo@trca.ca and an educator will get back to you within 24 hours, Monday to Friday. We're here to help!