HOME SCHOOL DAY 2020 Fall
Let us help you plan a day at the Village, with activities designed especially for home-schooled youngsters.
Wednesday, September 23, 2020 from 10:00 a.m. to 4:00 p.m.
ACTIVITIES INCLUDE:
Meet history actors
History lab
19th century baseball game
Craft station
Watercolour painting workshop
Dress-up station
Meet the shepherd or farmyard friends
Do it yourself heritage trades at additional cost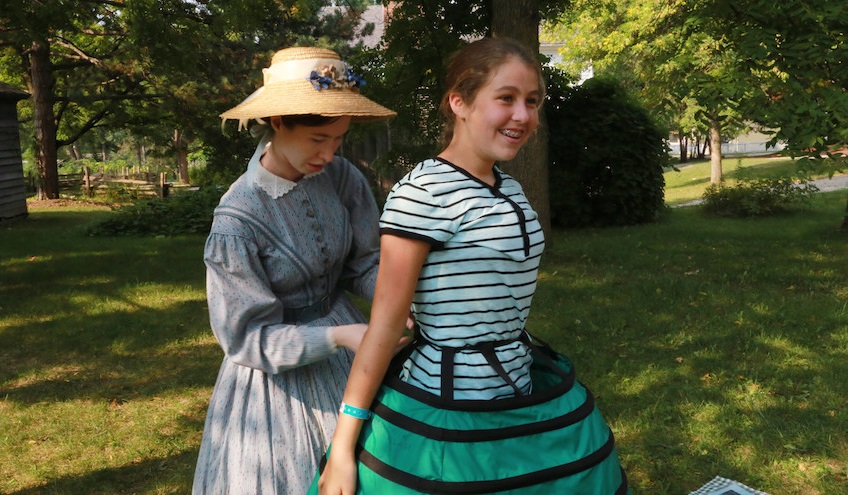 Home School Tuesdays
Enjoy a series of home school days this fall at Black Creek Pioneer Village. These days are designed to engage students and their families in unique and interactive experiences.
Fee: $14 per participant including parents per session
Book three or more days and get 15% off!
Register by calling 416 667 6295 ext 2
Time: 10:30 a.m. to 12:30 p.m.
Ages: appropriate for students ages 5-12 but all age groups are welcome!
TOUR OF THE TRADES
October 6
Experience nineteenth-century trades as you visit our trades shops and engage in hands-on activities. Visit the Tinsmith's Shop and Printing Office and get to work in the Snider Workshop. Your day ends with a cup of hot chocolate and cookies!
---
MUSIC & DANCING
October 20
Tap your toes and participate in a Victorian pop experience. Learn and perform traditional dances in a historic ballroom. Your day ends with a cup of hot chocolate and cookies!
---
DRAMA & GAMES
November 3
Take part in interactive performances featuring nineteenth-century residents of Black Creek homes! Participate in drama games and see if you have what it takes to be a history actor. Your day ends with a cup of hot chocolate and cookies!