Good things happen when you join our community!
Becoming a member opens up new ways of experiencing Black Creek Pioneer Village. Free admission is just the beginning! In addition to savings and discounts, you'll enjoy a standing invitation throughout the year to a special series of exclusive, members-only events.
Member Benefits
Village Members Enjoy:

VIP Members Enjoy:

FREE unlimited general admission
All the benefits of a Village Membership PLUS:
FREE parking while you explore the Village
FREE general admission to Toronto and Region Conservation Parks for up to six people
Savings on admissions to special events, workshops, adult apprenticeships and day camps
FREE general admission to Credit Valley Conservation Parks for up to six people
Discounts on food and gift shop purchases
FREE Cross-country skiing admission
Email updates on upcoming events and offers
FREE admission to the Sugarbush Maple Syrup Festival
Access to Just for Members private events
10% off at the Kortright Centre for Conservation gift shop and 15% off on Credit Valley Conservation equipment rentals and events
Select weekend privileges at other participating museums
Discounts at Conservation Park pools
Discounts for Toronto and Region Conservation Authority (TRCA) campgrounds and Treetop Trekking
Village Membership Fees
VIP Membership Fees
Individual: $60.00/year or $110.00/2 years*
Individual: $80.00/year or $150.00/2 years*
VIP Individual Members get over $175 worth of value!
Family: $95.00/year or $180.00/2 years*
Family $145.00/year or $280.00/2 years*
VIP Family Members get over $250 worth of value!
* Plus applicable taxes
** Village Family memberships are valid for any four individuals (adults and children, card holder must be present). VIP Friends & Family Memberships are valid for any six individuals (card holder must be present).
Experiences and Events Just for Members
To thank you for your support, we have designed these special opportunities and events just for you!
Behind the Scenes
Join these engaging presentations by our museum staff to discover what goes into creating the Black Creek Pioneer Village experience.

History Lab Preview – Saturday, May 4, 10:00 am – 11:30 am
Get the first look at our newly redesigned History Lab with our Curator Allison White.  Play detective to uncover the mysteries of the Flynn family.  You will also have a chance to help us design Phase 2 of this exciting exhibit!
Growing our Gardens – Saturday, June 22, 10:00 am – 11:00 am
Discover how we plan and plant our gardens in this engaging discussion with Head Gardener Sandra Spudic. From practical concerns (like seed-stealing geese!) to historical questions (did they grow kale back then?), explore the mystery of natural history. Best for adults and children 12 and up.
Building our Costumes – Saturday, September 28, 10:00 – 11:30 am
How do we turn a picture into a dress?  Costume Designer Sarah Tracy will unravel the secrets of 19th century clothing as we explore the history and stitchery of costuming for a living history museum. Best for adults and children 12 and up.
Family Fun
Bring out the whole family for some 1860's style fun! Take advantage of extra special activities and treats for you and your family before the Village opens.

Celebrate Summer – Saturday, August 24,10:00 am – 11:30 am
Toast the summer with lemonade, dancing, games and more!  We'll discover the various ways people of the past had fun while beating the heat.  Who wants to try some 19th century Gatorade?
Spooky Saturday – Saturday, October 26, 10:00 am – 11:30 pm
It's a spooktacular Halloween party! Bobbing for doughnuts, pumpkin decorating, spooky crafts and games! Show off your Halloween costumes at this old-fashioned family celebration.
Festive Frolic – Saturday, November 23, 10:00 am – 11:30 am
Get in to the holiday spirit with a holly jolly holiday party! Join us as we celebrate the start of the season with cookies, traditional holiday crafts and a few reindeer games! Old-fashioned holiday fun for the whole family!
Pre-registration for all Just for Members programs required.
For more information and to register for these programs, please call 416.736.1733. Registration is limited. Watch your email inbox for invitations and reminders.
Reciprocal Weekends with Partner Museums
Exclusive to Black Creek Members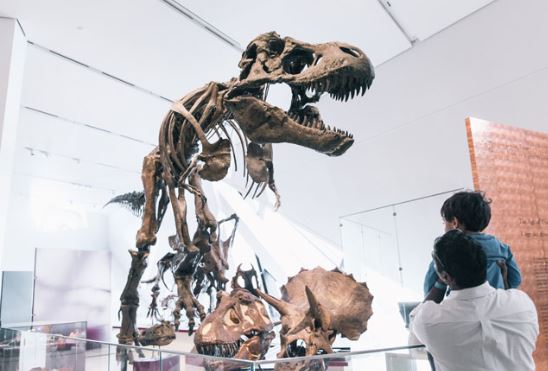 Royal Ontario Museum: Saturday, June 8 & Sunday, June 9, Saturday, September 21 & Sunday, September 22
Enjoy a weekend of exploration and discovery at Canada's largest museum of art, culture and nature. From the age of dinosaurs to Ancient Egypt to the history of Canada, the ROM invites you to make your own discoveries.
Black Creek Pioneer Village members will receive free general admission to the ROM upon presentation of a valid membership card and ID. Guest privileges do not apply. A small surcharge will apply to special exhibitions Treasures of a Desert Kingdom: The Royal Arts of Jodhpur, India and In the Age of Rembrandt: Dutch Paintings from the Museum of Fine Arts, Boston.
The ROM is open from 10:00 am to 5:30 pm on Saturday and Sunday. For more information, visit www.rom.on.ca or call 416.586.8000.

Ontario Science Centre: Saturday, June 1 & Sunday, June 2
For two days only, Black Creek Pioneer Village Members save 50%* off general admission just by showing their membership card!
Celebrate 50 years of science with a visit to the Ontario Science Centre. Join us for a Summer of Space with two new exhibitions: Astronaut and Women in Space. Connect with fellow participants and bring your imagination to life through a range of hands-on activities, including coding, lasering, making and weaving inside Inventorium 2.0. Explore more than 500 interactive experiences throughout exhibit halls and ever-changing daily programming.
Celebrate the human adventure of discovery and check out all there is to see and do on your visit to the Ontario Science Centre!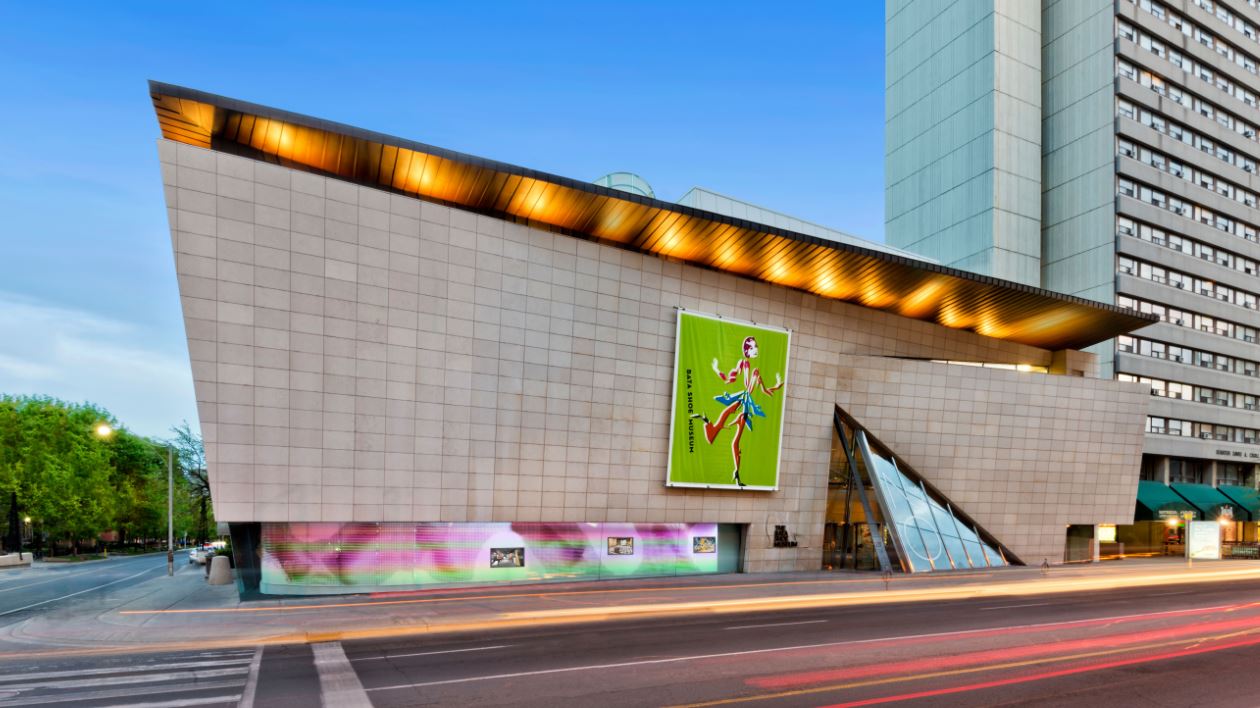 Bata Shoe Museum: Saturday, July 20 & Sunday, July 21
The Bata Shoe Museum invites Black Creek Pioneer Village members to experience original and engaging exhibitions which use footwear as the point of entry into compelling stories from cultures around the world. With more than 13,000 artifacts in its collection, the BSM is the largest museum in the world exclusively devoted to footwear.
Black Creek Pioneer Village members can enjoy both the permanent and temporary exhibitions during their visit including the BSM's latest exhibition: WANT: Desire, Design and Depression Era Footwear. During the Great Depression, want proliferated – want of employment, want of security, want of escape. The desires born from want drove an explosion of cultural creativity and some of the most innovative shoe designs in the history of Western fashion were created during this decade of want.
Present your valid Black Creek Pioneer Village membership card and ID at the Admission Desk on July 20 and 21, 2019, to receive free general admission. Please note: This offer is only valid for Black Creek Pioneer Village cardholders. Guest privileges do not apply.
The Bata Shoe Museum is open Saturday from 10:00 am to 5:00 pm and Sunday 12:00 pm to 5:00 pm. For more information, visit www.batashoemuseum.ca or call 416.979.7799.