Select the image below to view the full-sized map.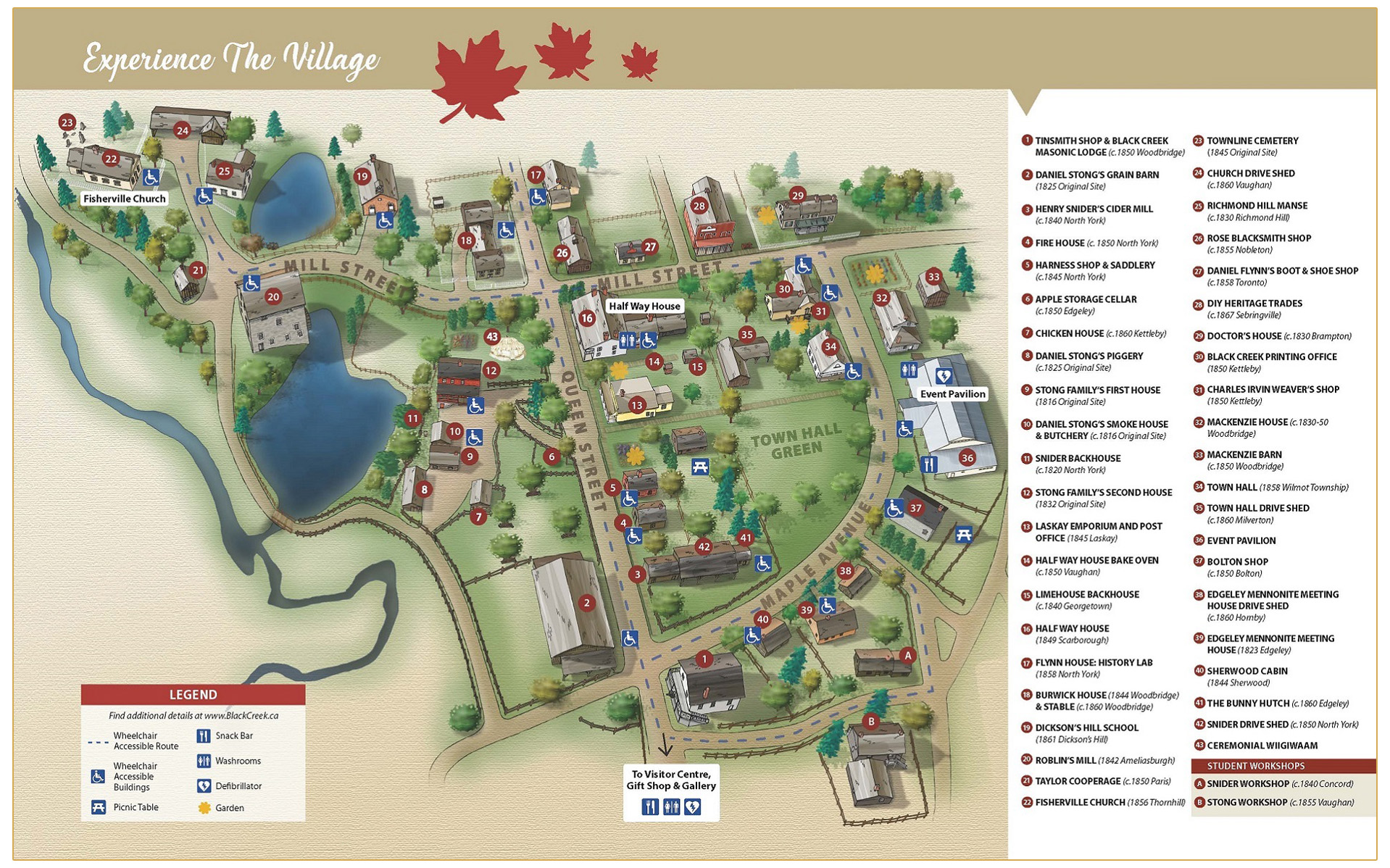 TIPS FOR TIME TRAVELERS
Dress for an Outdoor Adventure
Black Creek Pioneer Village is an outdoor museum, so dress for the weather. You'll be walking on wooden boardwalks and dirt roads, which means you should choose your footwear accordingly.
Let Curiosity Be Your Guide
We strive for an authentic recreation of a mid-19th century rural Ontario community, so you won't find a lot of informative signage. What you will find are interpreters and tradespeople, all in period dress, who are on hand to share their knowledge about the buildings, the artifacts, the trades and everything else about day-to-day Village life. Don't be shy about approaching them — and ask lots of questions!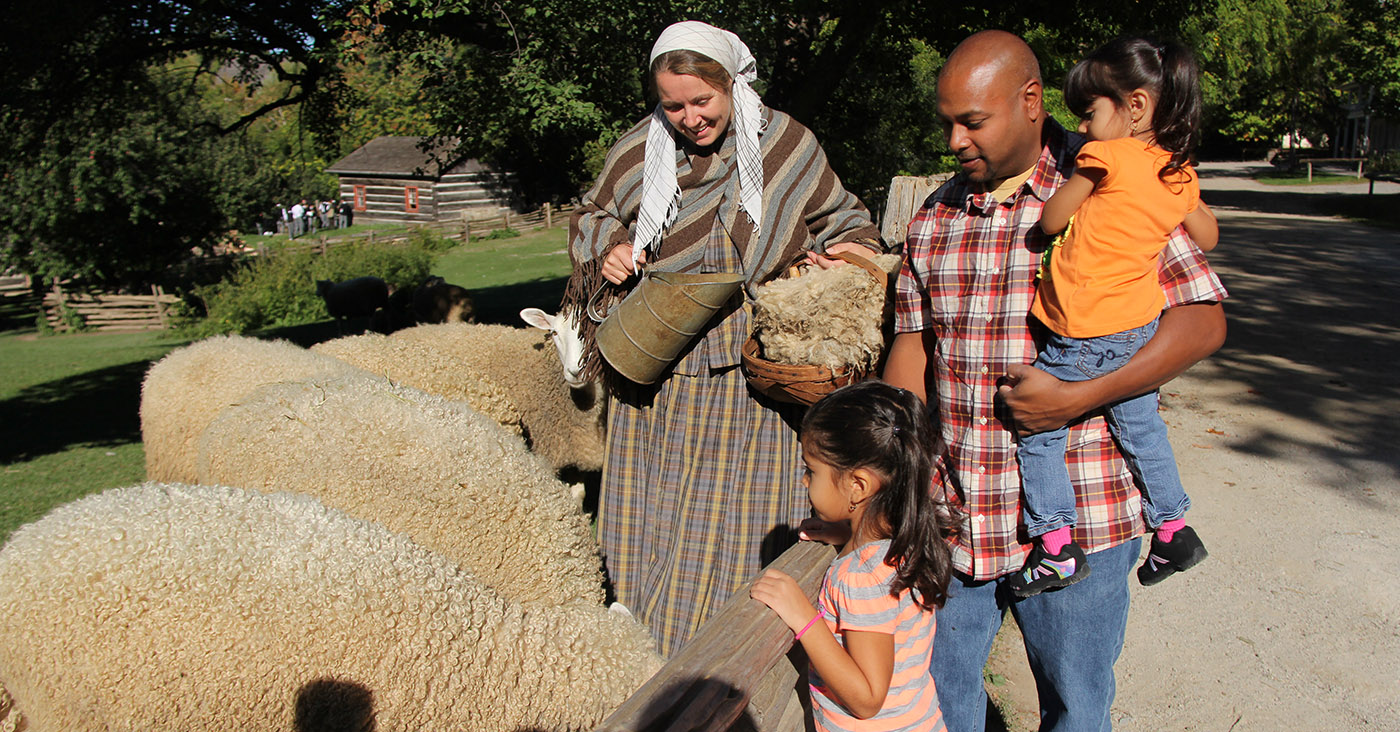 Give Yourself Time
Village life in the 1850s operated at a slower pace than our frenetic contemporary world. So take your time getting to know Black Creek. Explore the buildings and examine the details. Stop to talk with our interpreters, and check out some of the activities and demonstrations. Plan on giving yourself three to four hours.
Look for Special Activities and Demonstrations
Each day at Black Creek Pioneer Village has its own schedule of demonstrations, activities and performances. Ask for details at the admission desk when you arrive.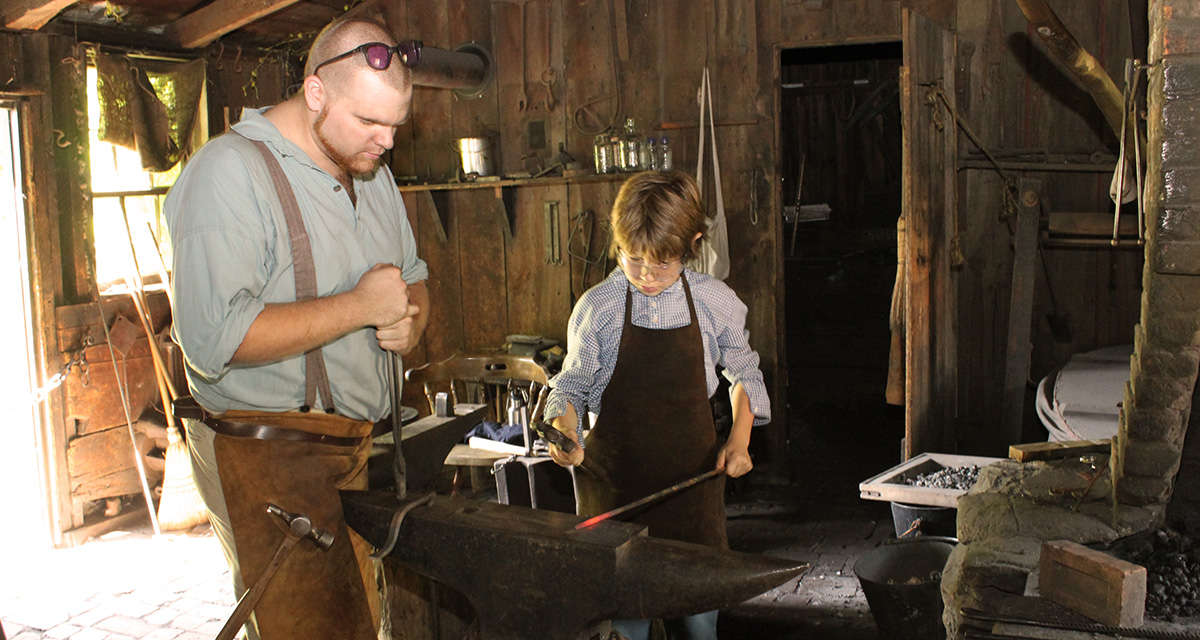 Feel Free to Bring Your Camera
Visitors are welcome to use photo and video cameras on site for non-commercial purchases. Please note, however, that tripods are prohibited inside the buildings.
Permits are required for wedding photography. Buy a permit here or call (416) 667-6295.
To set up a commercial photo shoot, please call 416.736.1733.
Pets Welcome!
We welcome well behaved pets on leashes at the Village. Please be prepared to pick up after your pet. To maintain food safety standards we ask you not to bring pets into buildings where food is prepared or served including the Half Way House, Stong Family Second House and the Manse.
Enjoy a Taste of the Village
The Black Creek Pioneer Village Gift Shop & Café offers a wide selection of soups, sandwiches, loaves, drinks, old-fashioned ice cream and more!
The Gift Shop is open daily from 11:00 am until 30 minutes after closing. All sales support Village operations.
Visitors are also welcome to bring their own food into the Village. There are several picnic tables on site, as well as our covered Pavilion area open for seating.
---
Explore the Village Using Google StreetView