Toronto and Region Conservation Authority (TRCA) is in the process of securing a new wedding and food service provider for 2024 and beyond.
For 2023 weddings and special events at Black Creek Pioneer Village, please visit blackcreek.bypeterandpauls.com.
For inquiries related to 2024 or 2025 weddings or other special or corporate events needs, please contact TRCA Customer Service at vservices@trca.ca.
About Black Creek Event Facilities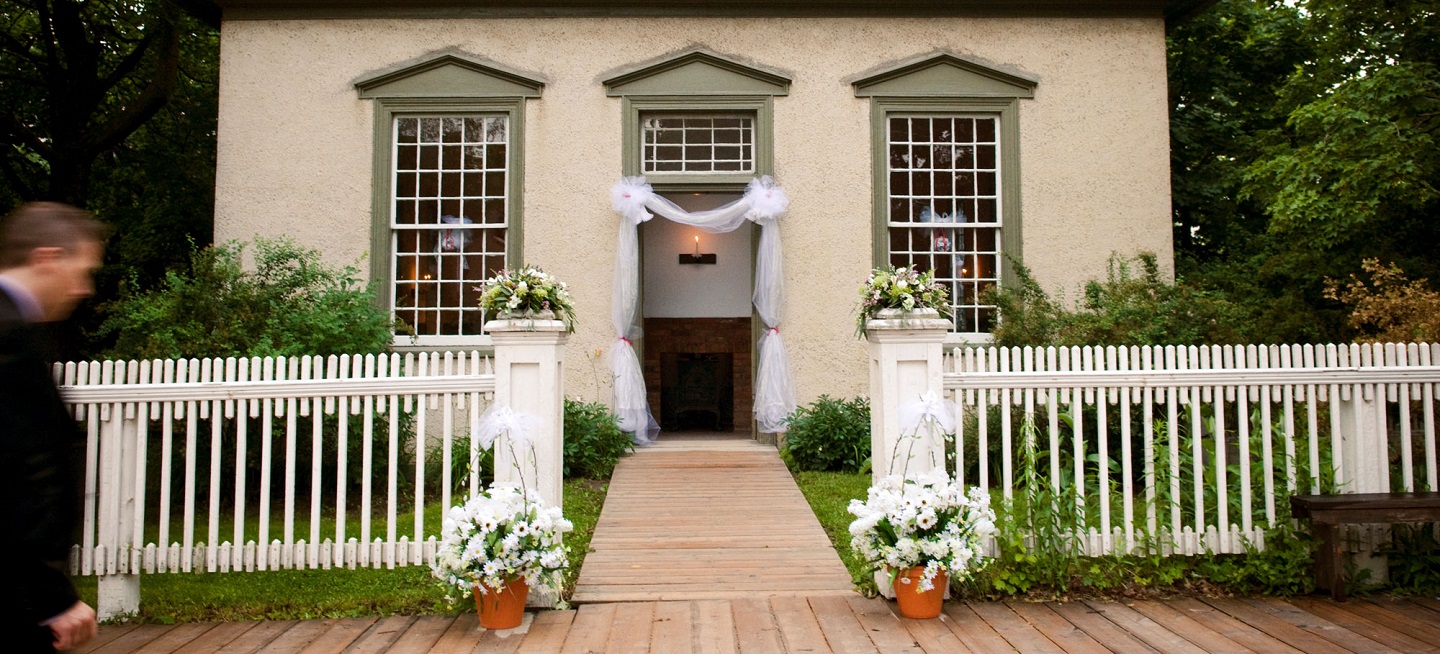 Combining a convenient location, a charming historic setting and excellent facilities, Black Creek Pioneer Village is a one-of-a-kind, environmentally sustainable venue in Toronto for a wide range of business and social events.
We offer:
State-of-the-art meeting and banquet rooms for groups of 58-200 (and as many as 2,000 outdoors)
Social, team building and training opportunities
Easily access from highways 401, 400, 407 and 404 and TTC
Tranquil natural surroundings, and an authentically Canadian historical setting