Join a team that makes history every day!
As a volunteer at Black Creek Pioneer Village, you'll have the opportunity to to help preserve Canada's heritage for future generations, to meet people who share your interest in history — and, most of all, to have fun!
Volunteers at the Village come from every age group and walk of life. Last year alone, our volunteers contributed more than 5,000 hours of their time to the Village.
Their efforts — as interpreters, special events staff, gardeners and more — help to transform this unique collection of buildings and artifacts into true living history.
Read Some of Our Volunteer Stories
What Can I Do As a Black Creek Pioneer Village Volunteer?
Sew reproductions of 19th-century clothing.
Tend heritage gardens and work with heritage seeds.
Care for farm animals and their living spaces.
Teach Canadian history to visiting families and school groups.
Share expertise in Victorian material culture.
Run activities and crafts at our special events.
(NOTE: Volunteers must be 15 years of age or older.)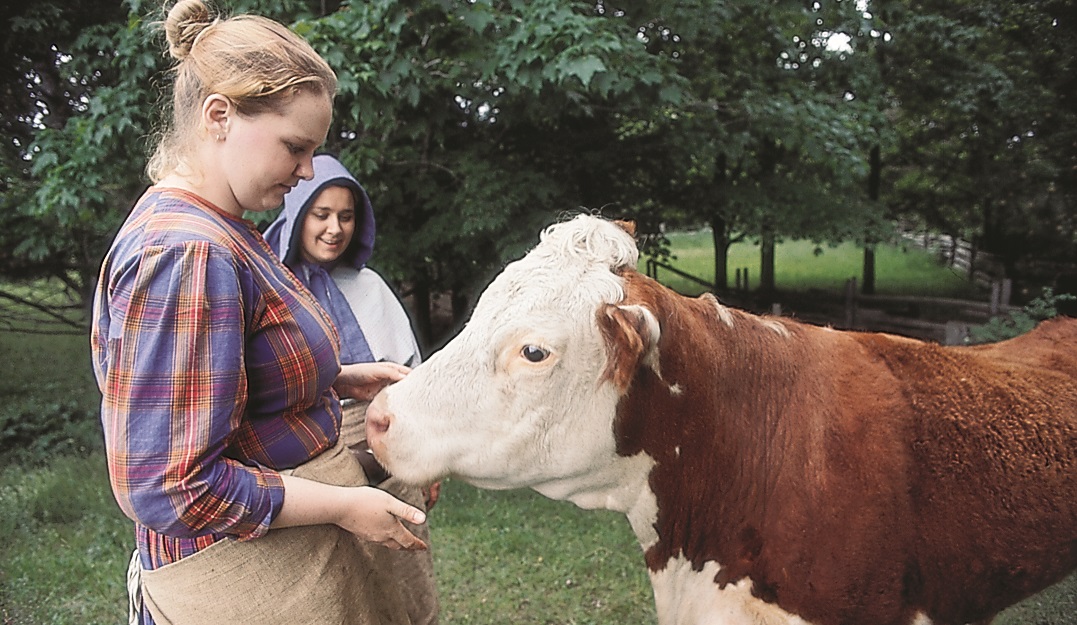 Why Volunteer at Black Creek Pioneer Village?
As part of our volunteer team, you will …
Help preserve Canada's heritage for future generations.
Meet new people who share your interests.
Develop new skills and share expertise.
Gain work experience in a museum setting.
Receive free admission to Black Creek Pioneer Village.
Earn a discount at all Village shops.
Receive discounts at other Toronto museums and attractions.
Receive an invitation to our annual Volunteer Appreciation Day.
HAVE FUN!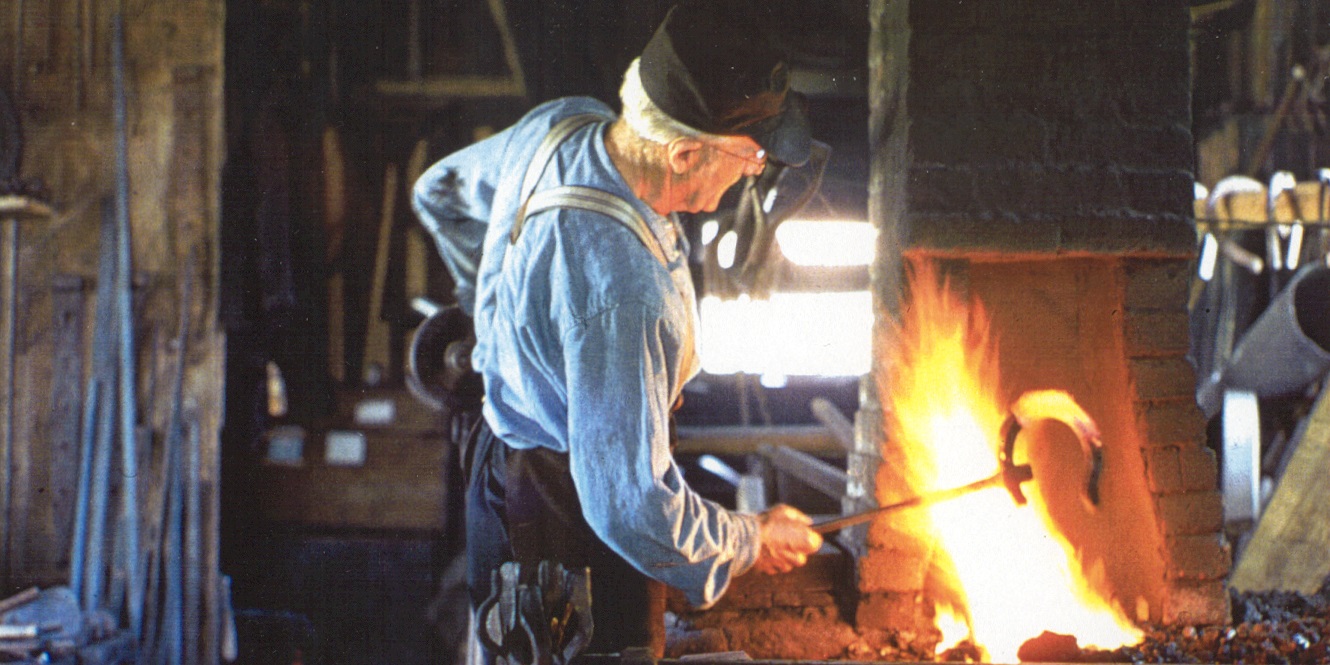 Want to Join Our Team?
We hold information sessions for prospective volunteers throughout the year. At these sessions, we discuss the application process, describe volunteer opportunities in detail, and answer your questions about the program.
For more information on volunteering at Black Creek Pioneer Village, please contact:
Jennifer D'Attolico
Supervisor, Education Programs
Phone: (416) 736-1733 ext. 5454
Email: Jennifer.Dattolico@trca.ca
VOLUNTEER STORIES
Historic Programs Volunteers: Meet Mike
Black Creek relies on a lot of very talented people to bring authenticity to its re-creation of Ontario rural life in the 1860's. One of them is Mike, a dedicated volunteer interpreter at the Black Creek Printing Office.
An accountant by training and a banker by trade, Mike retired in 2010 and began looking for ways to share his love of Canadian history with others. After attending one of the Black Creek's regular volunteer information sessions, he decided the Village would be a great place to do just that.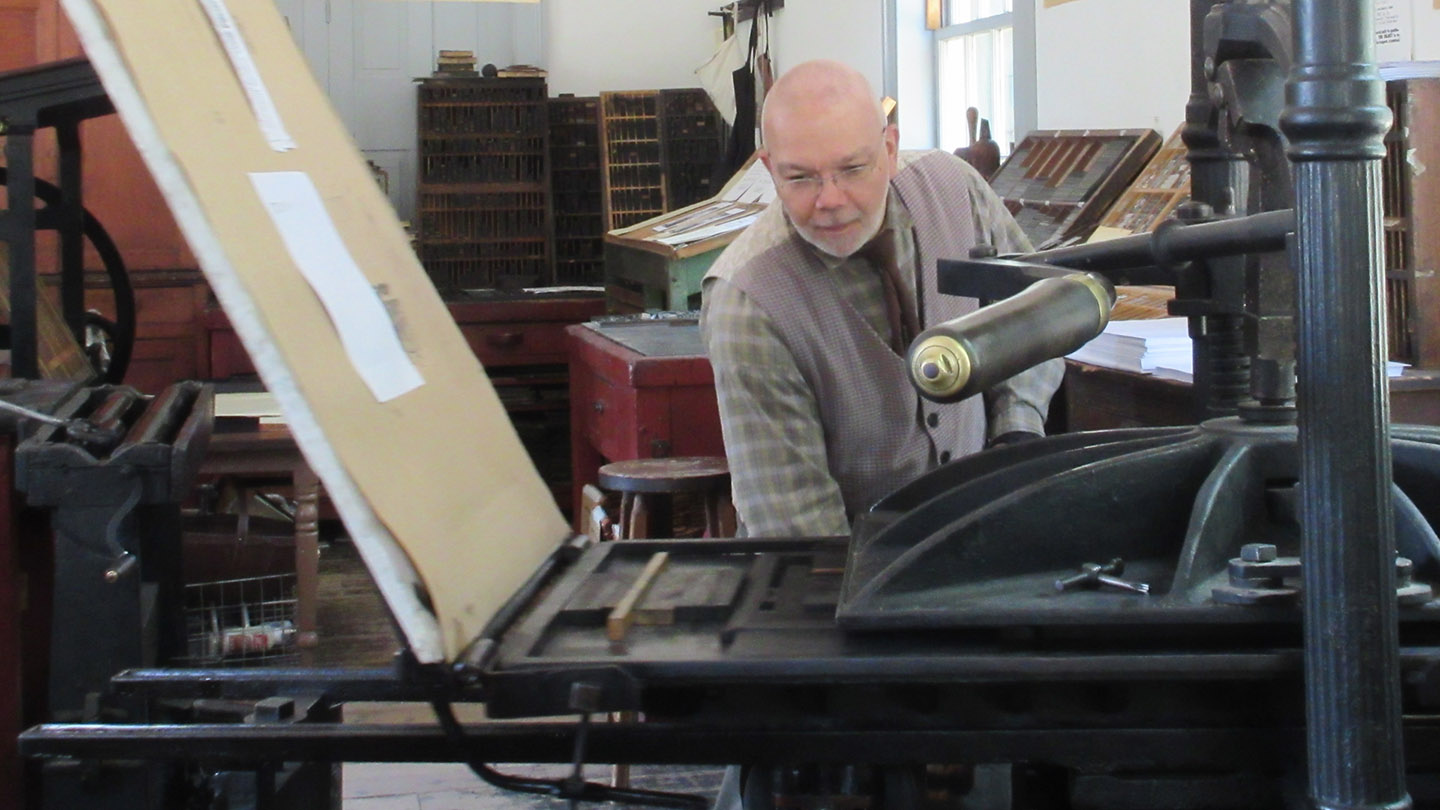 Mike loves introducing visitors to the fascinating world of printmaking and typesetting, and discussing its importance for Canada's early settlers. Black Creek, he adds, offers a flexible schedule — something that made the decision to start volunteering there an easy one.
"It's just a hoot," he says of his days at the Printing Office. "Every time I'm here, I'm learning."
Mike first became a history buff back in high school, thanks to the efforts of a gifted teacher who brought a sense of fun and excitement to the subject. Mike never lost that passion: during his working years he took part in War of 1812 re-enactments, and acquired a love for historic architecture. And now, like that long-ago high school teacher, he tries to nurture in others a fascination with our country's past.
---
Gardening Volunteers: Meet Carolyn
Meet Carolyn, an aspiring landscape designer and volunteer with the Black Creek Pioneer Village gardening department.
Over the summer of 2016, Carolyn learned how to develop and maintain the gardens at the Village with the help of head gardener, Sandra Spudic. She increased her knowledge of plant names (both common and Latin), gained a better understanding of ideal growing conditions, and learned how to use and maintain gardening tools safely.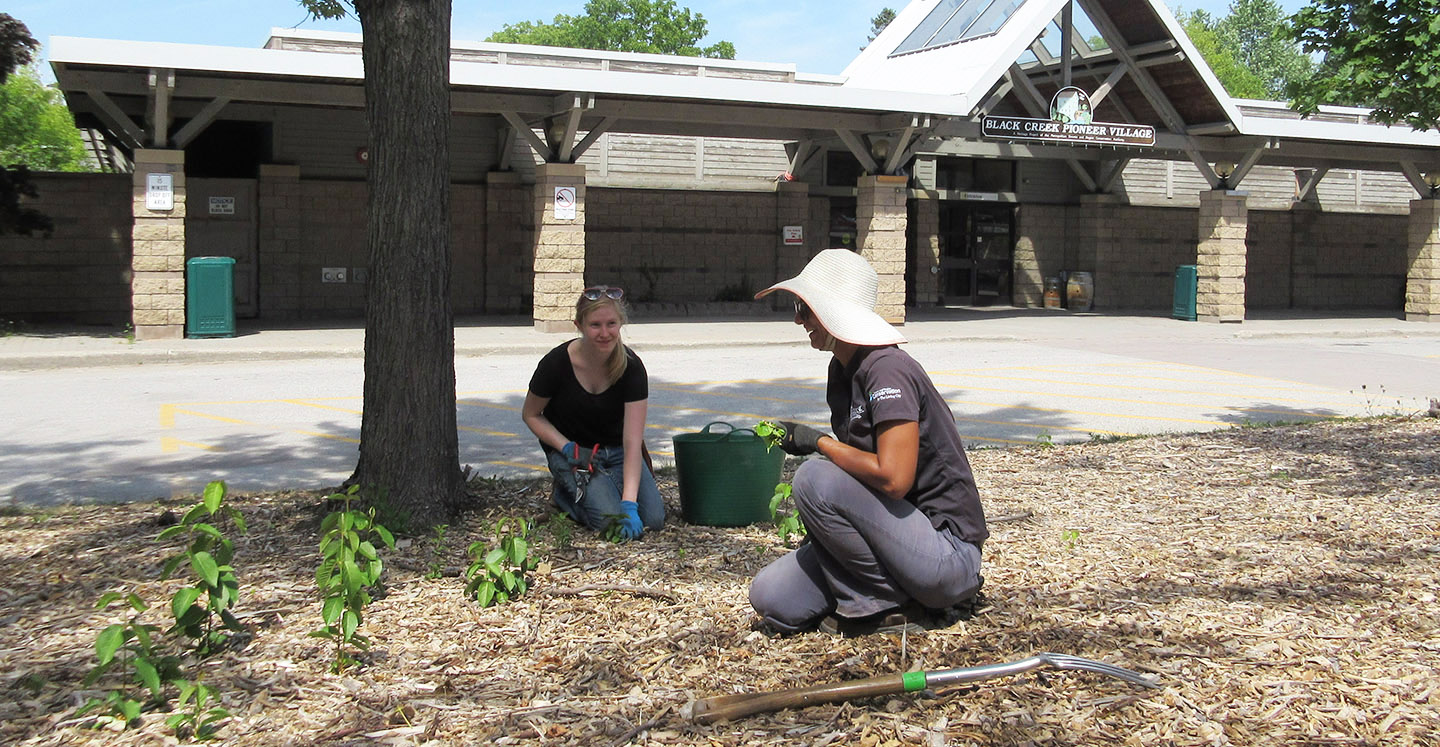 As part of the gardening team at Black Creek, Carolyn and the other volunteers take on a variety of tasks: assisting with weeding, watering and soil amendment, removing invasive species, harvesting vegetables and winterizing the gardens. Their hard work and dedication is a big part of the reason Black Creek's gardens look as good as they do.
Carolyn first became interested in gardening while helping her sister design and create a garden. Eventually, this led her to pursue studies in landscape design at Humber College. Before starting her degree, she decided to gain more experience in the field through volunteering.
While searching out volunteer opportunities Carolyn recalled how much she had loved the gardens at Black Creek Pioneer Village during elementary school visits. She joined the team of gardening volunteers in the spring of 2016, just in time for the busy growing season.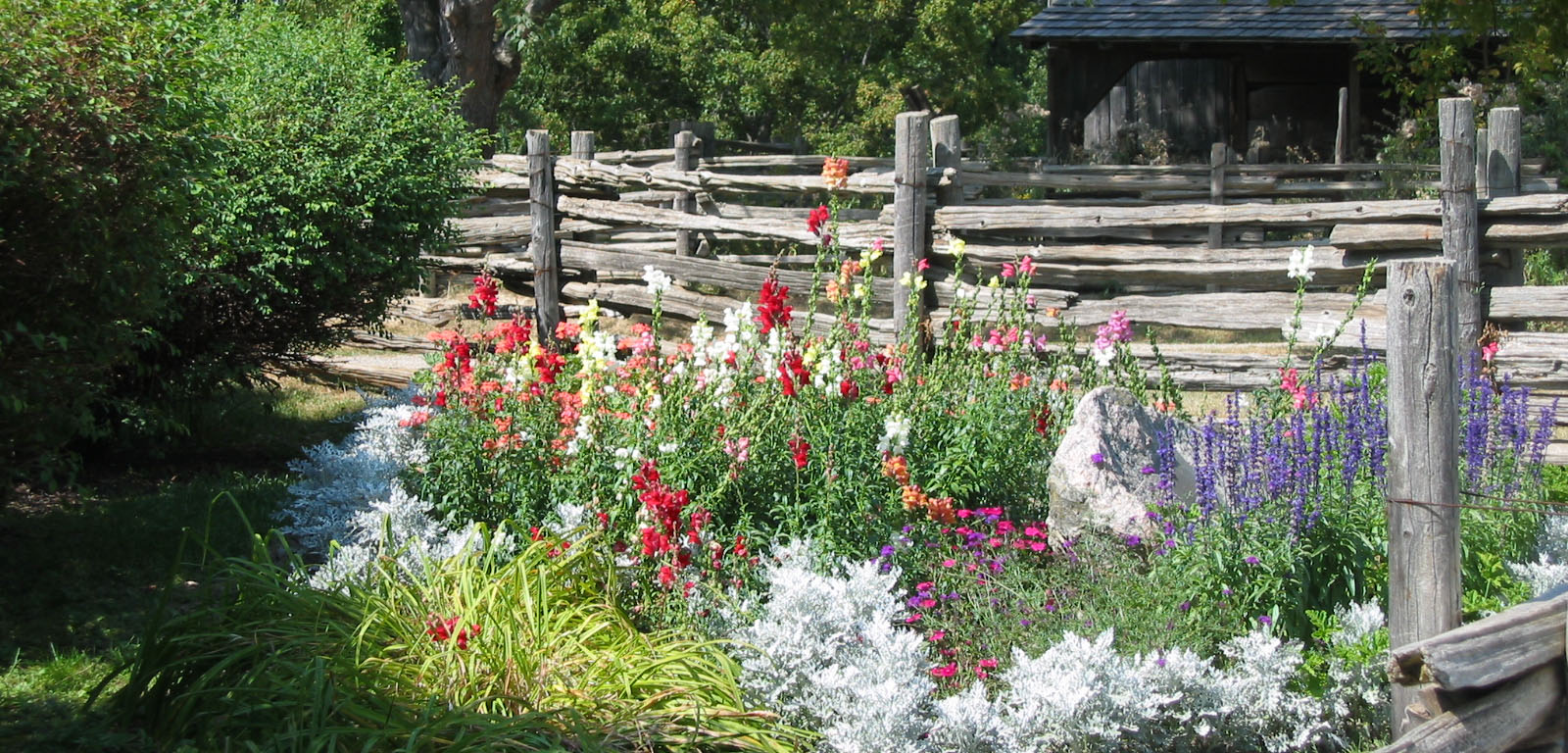 When you stroll through Black Creek Pioneer Village in the middle of summer, the gardens overflow with life. The apple orchard is in fruit, the berry garden is bursting, and the hops are climbing to the top of their poles. With 10 heritage gardens to maintain, including an apple orchard with five varieties of apples and an extensive vegetable garden, the garden department at the Village is a beehive of activity from spring through the fall.
Volunteers are essential to the practical, day-to-day work care of the garden. They also provide indispensable support for many of the special events Black Creek Pioneer Village hosts throughout the year, including the Harvest Festival in September and the Christmas festivities in December. Volunteers like Carolyn help to ensure these celebrations go off without a hitch!