Dates From: circa 1860
Original Location: Edgeley, Ontario
(Jane Street and Highway 7)
Built with a timber frame and board and batten finish, this structure was used by several farmers in the community to butcher livestock.
Because storing large quantities of meat was difficult in a time before refrigeration, farmers often worked together, sharing the meat from one animal at a time.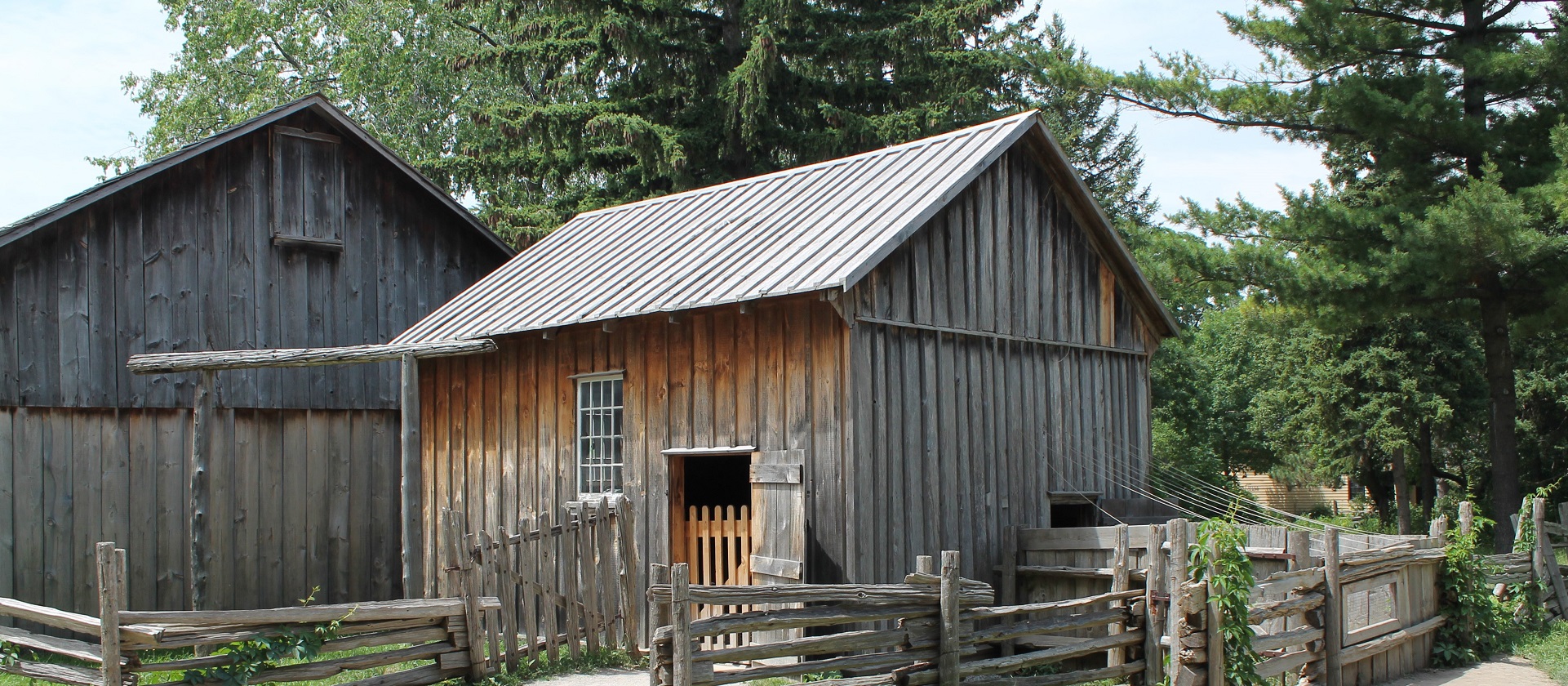 The building was moved to Black Creek Pioneer Village in 1970, and opened to the public the following year.