Dates From: circa 1856
Original Location: Nobleton, Ontario
In an early pioneer community, the blacksmith was considered one of the most essential tradesmen. His role: to fashion tools for himself and for other craftsmen.
The Rose Blacksmith Shop building was originally constructed in 1855 to serve as a stable. Soon afterward it was converted to a blacksmith shop, which remained operational until 1958, when the last owner closed shop.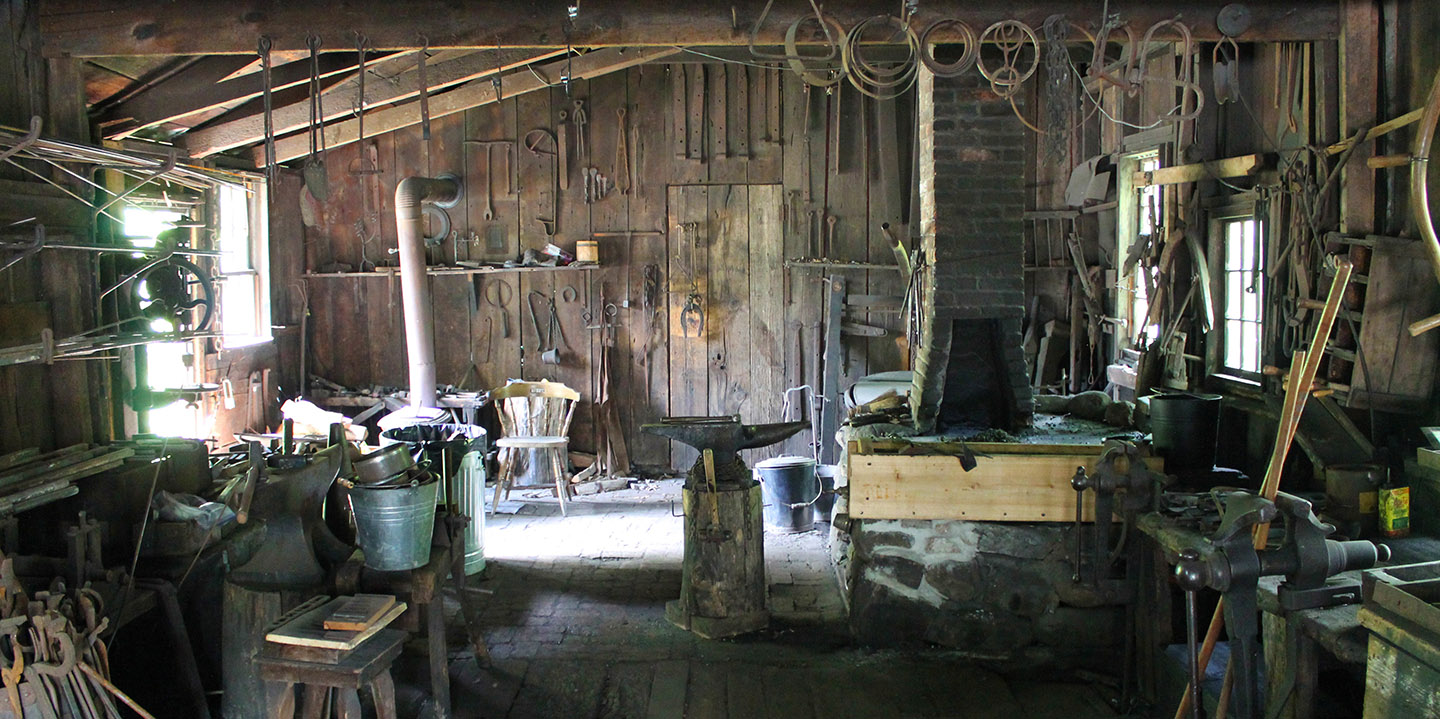 This simple building, consisting of a timber frame structure with board and batten finish, also contains a brick forge and anvil. It features the various tools used to make and repair carriages, wheels and various other agricultural implements.
By the 1860s, factories made many of the items created by blacksmiths in earlier decades. To stay in business, blacksmiths relied on repair work, custom orders, and shoeing horses.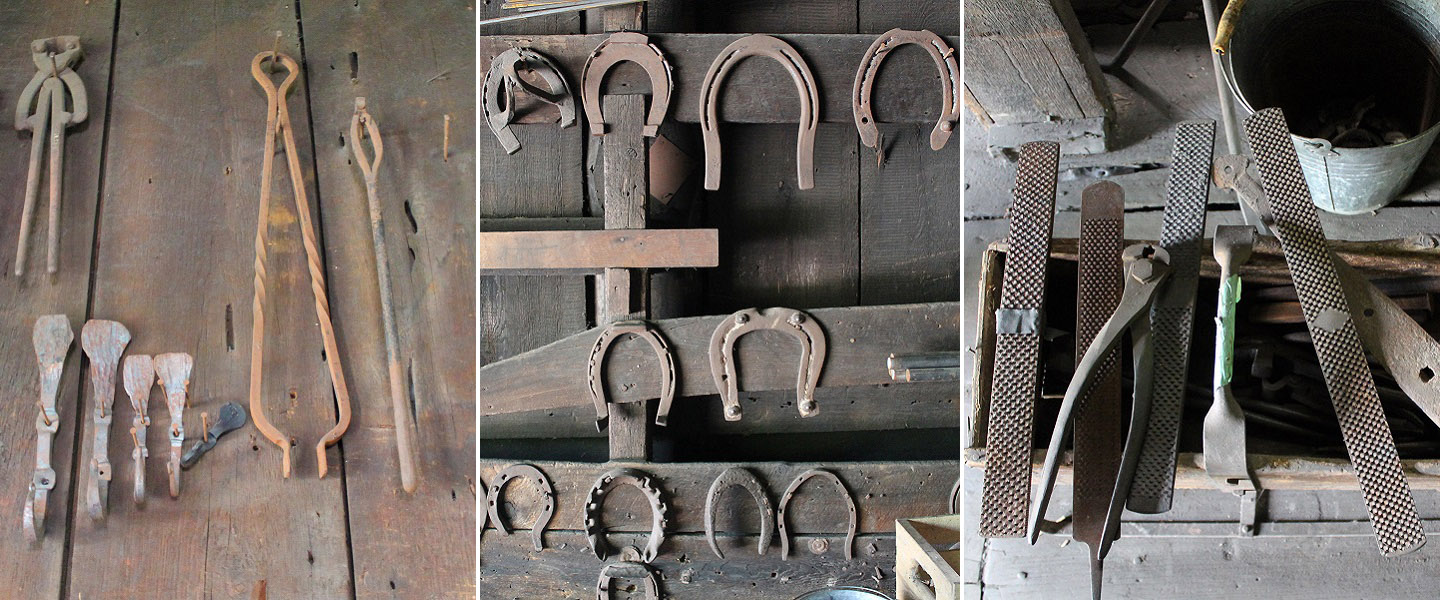 This building was moved to Black Creek Pioneer Village after its closure in 1958, and re-opened two years later.