Black Creek Pioneer Village day camps provide summer fun for kids ages 5 to 17!
Imaginations come to life at Black Creek Pioneer Village day camps!
Our experienced and knowledgeable staff encourage campers to engage their interests and explore their curiosities in a unique historical environment.
Camps run on a week-by-week basis, with each week featuring an exciting theme.
Find the Camp That's Right for You:
---
2020 CAMP INFORMATION
Camp Hours*
9:00 a.m. to 4:00 p.m.
Drop off: Between 8:30 and 9:00 a.m.
Pick up: Between 4:00 and 4:30 p.m.
Extend your day to 6:00 p.m. for an additional $40 per week.
*Monday through Friday unless otherwise noted.
2020 Pricing
Junior Camper
5-Day Weeks: $275
4-Day Weeks: $220
+$40 per week to extend your day to 6:00 p.m.
Senior Camper
5-Day Weeks: $290
4-Day Weeks: $230
+$40 per week to extend your day to 6:00 p.m.
Registration
REGISTRATION NOW OPEN.
REGISTER BEFORE MARCH 23, 2020 FOR A 10% DISCOUNT!
Register Online:
To register by phone: Call 416-667-6295
Weekly Themes at a Glance
*Four-day week
*Four-day week
---
LEADERS IN TRAINING
Volunteer, learn, and build your leadership skills in a fun historical camp setting!
Black Creek Pioneer Village offers summertime Leader-in-Training (L.I.T.) volunteer opportunities for young adults ages 14 to 17.
Develop leadership skills by assisting our knowledgeable and experienced staff with all aspects of our summer camps. Build communication, teamwork, and organizational skills in a unique and rewarding environment.
L.I.T.'s can fulfill their high school community service hours while taking steps toward future careers in education or museums.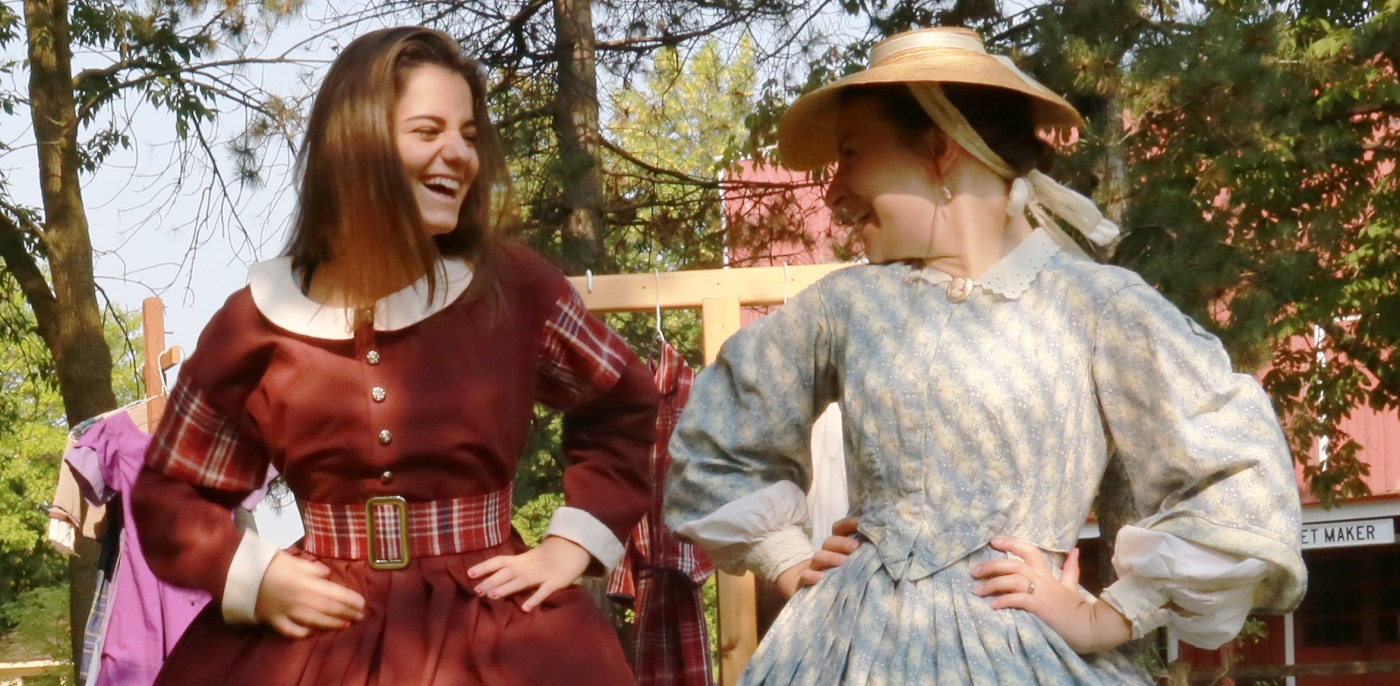 Responsibilities
Assist day camp staff in leading games and activities
Assist with the supervision of campers
Help prepare camp activities and crafts
Work well with campers, volunteers, and staff
Maintain a positive and fun outlook
Learn about life in 1860s Ontario
Follow Black Creek Pioneer Village costuming guidelines (costumes provided)
2020 Volunteering Weeks
Week One: July 6-10
Week Two: July 13-17
Week Three: July 20-24
Week Four: July 27-31
Week Five: August 4-7*
Week Six: August 10-14
Week Seven: August 17-21
Week Eight: August 24-28
Week Nine: August 31-September 4
*Four-day week
Eligibility
Black Creek Pioneer Village is looking for young adults ages 14 to 17 who are interested in working in a historical setting with children ages 5 to 12. L.I.T.'s must be available to volunteer for a minimum of two weeks. Successful candidates will be required to attend a training session on June 21, 2020.
Contact
Please send a brief cover letter to the Day Camp Coordinator, Sean Dineley: sean.dineley@trca.ca.
In your letter, let us know why you want to volunteer as a Leader-in-Training at Black Creek Pioneer Village and outline your relevant experience.