Celebrate the charm of maple syrup season, as the Village buzzes with the energy of early spring.
Discover the old-fashioned skills needed to take this sweet treat all the way from tree to table.
Our costumed educators will "spile" the beans on maple's magic and teach you the backwoods skills necessary for adventures in the sugarbush.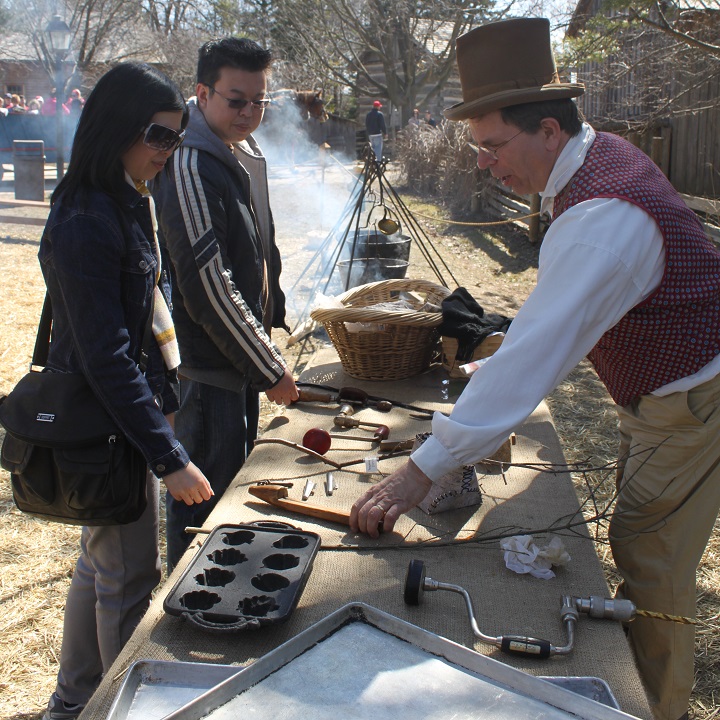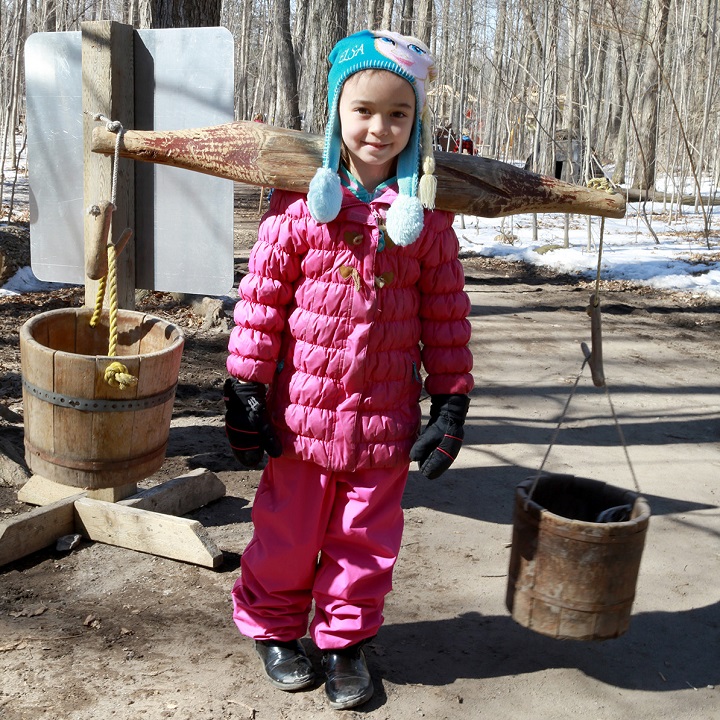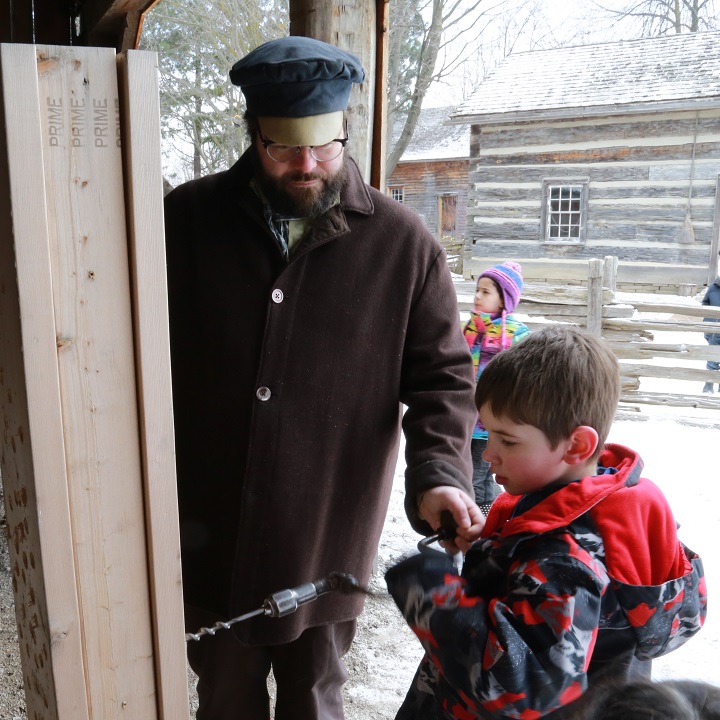 Join in all manner of maple merriment, including enjoying a sappy puppet show, folk music, and tapping your toes during a lively sugar shack party. Acquire backwoods skills to take on your next trek into the sugarbush and learn the secrets of collecting sugar-maple sap.
Enjoy the story of Canada's favorite sweetener at the Marvelous Maple Show and sample genuine maple syrup.
Make a festive craft, then stop by the confectionary; try a finger-licking treat as you discover the story of old-fashioned sweets.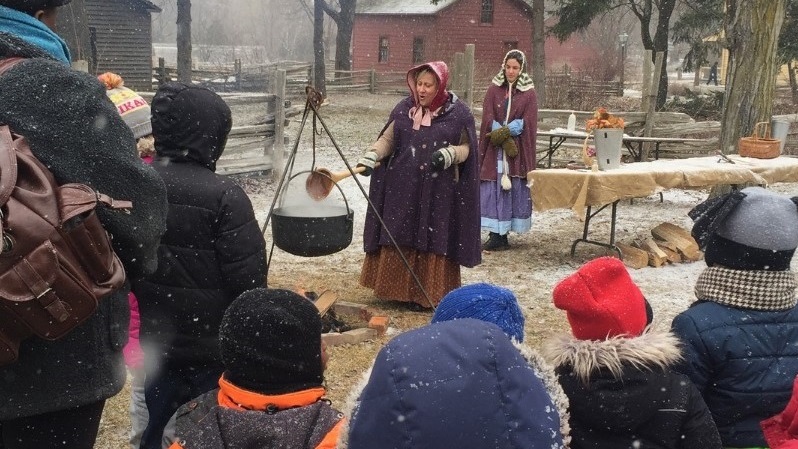 Event Information
Dates:
March 13 to 17, 2023
Hours:
11:00 a.m. to 4:00 p.m.
Price:
General/non-members
Adult: $22.00 + HST
Senior/ Student: $20 + HST
Child (ages 3 to 14): $18.00 + HST
Registration
Maple Days at the Village Menu