When:
December 5, 2020 @ 3:00 pm – 8:00 pm
2020-12-05T15:00:00-05:00
2020-12-05T20:00:00-05:00
Where:
Black Creek Pioneer Village
1000 Murray Ross Parkway Toronto
Ontario M3J 2P3
In accordance with the provincial COVID-19 Response Framework, Black Creek Pioneer Village is temporarily closed to the public effective November 23, 2020.
We are developing plans to bring Santa and old-fashioned Christmas cheer into your home virtually this December. We will be in touch with everyone who has tickets for upcoming tours and programs at Black Creek Pioneer Village later this week to discuss options for our new virtual programs, rescheduling current bookings, or reimbursement.
Thank you once again for your continued patience and support.
Discover the magic of an old-fashioned Christmas!
Saturdays and Sundays from December 6 to 20, plus December 22 and 23
Treat your family to an evening of Christmas wonder. Discover the joy of an old-fashioned Victorian Christmas as you tour the main street of the Village, alight with oil-lamps, and a crackling bonfire. Stops on the tour feature festive traditions of days gone by, a performance of a holiday story, tin lantern and candle making demonstrations and a chance to snap a (physically distanced) selfie with Santa!
Please review our new Visitor Protocols before visiting the Village.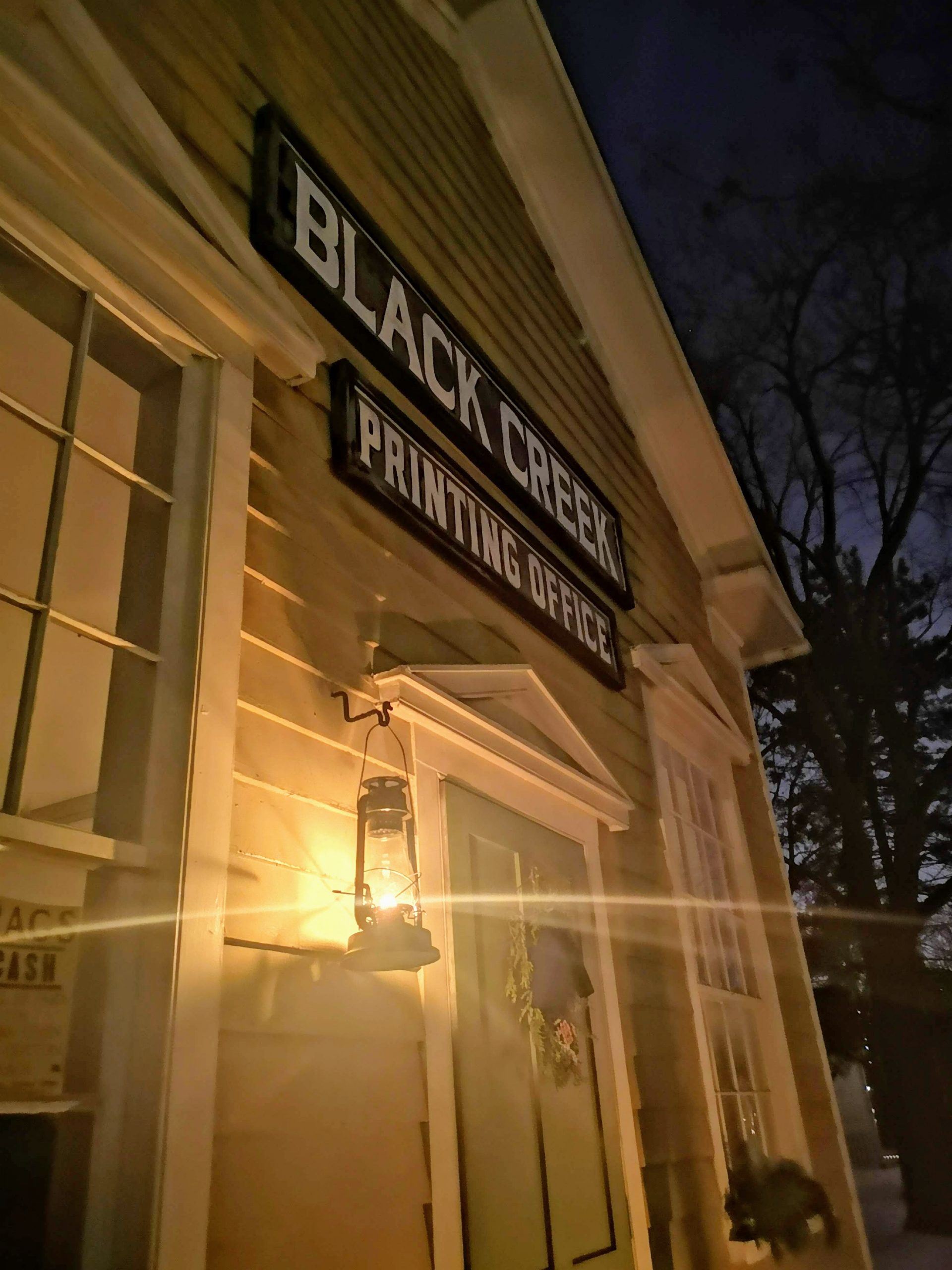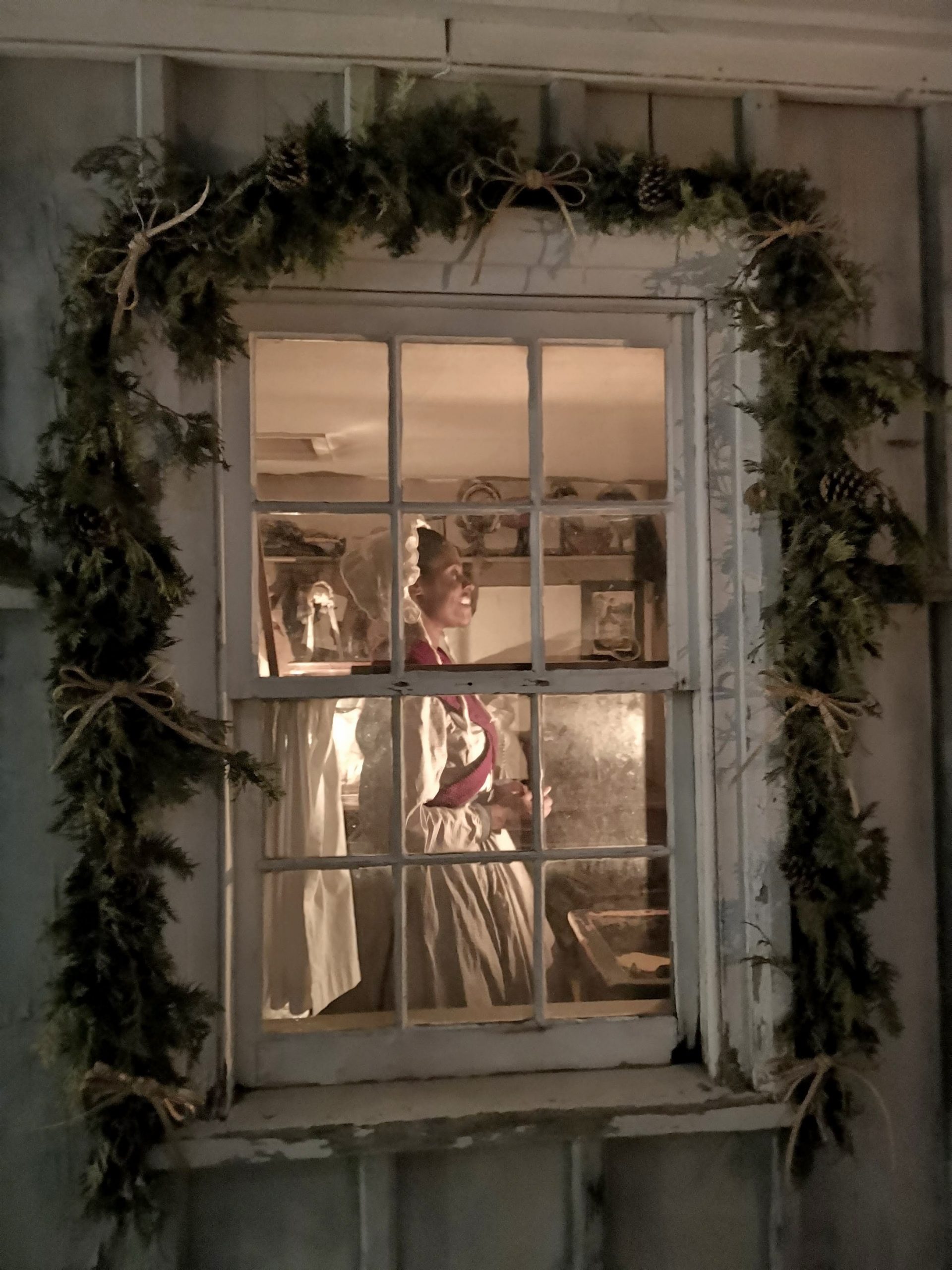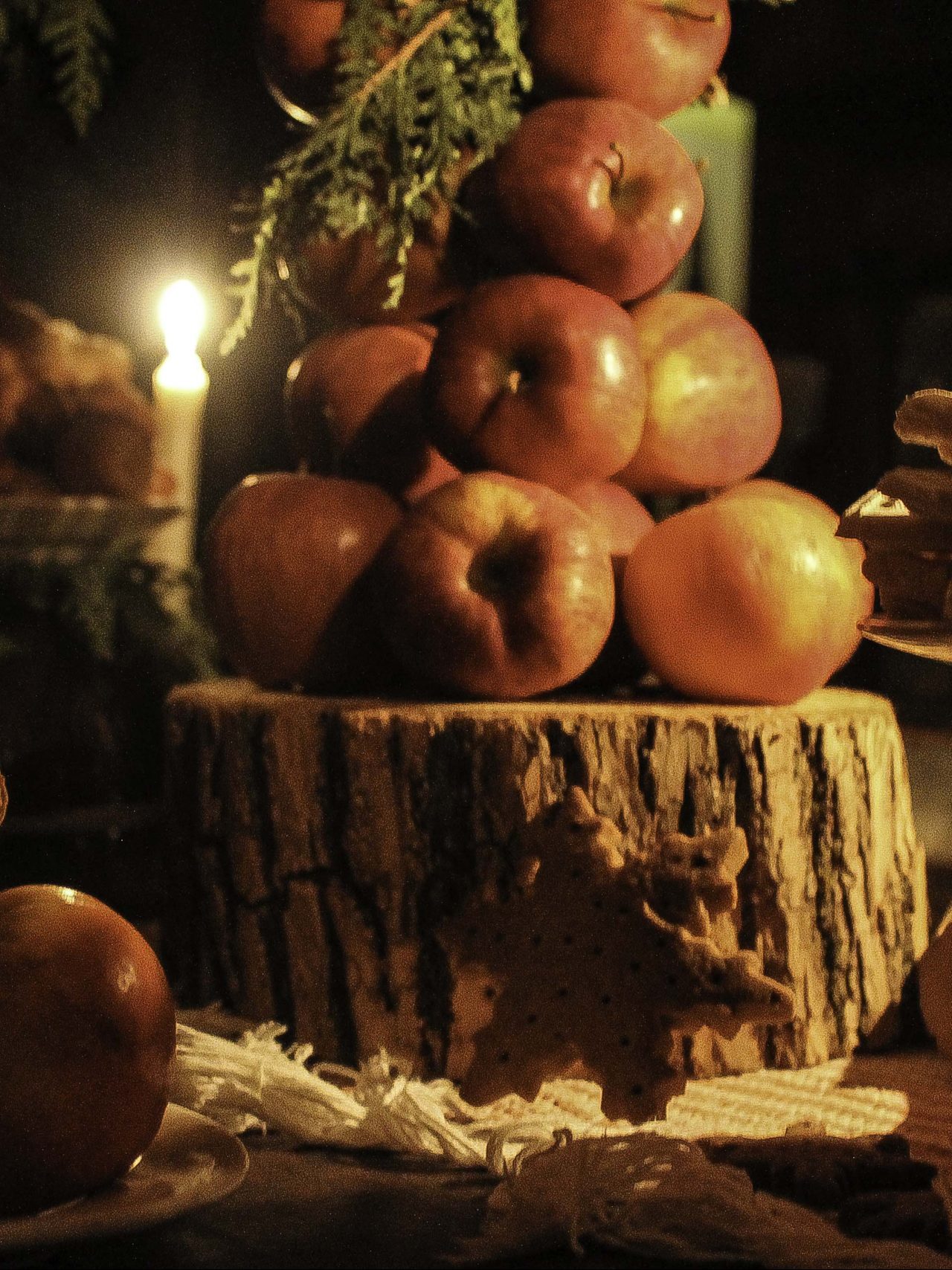 Enchanted Christmas Village Tour Ticket Prices
Child (ages 2+): $24 + HST
Adult: $29 + HST
Members receive 10% discount on tickets. Call Visitor Services at 416.667.6295 to book your tickets.
Tickets must be purchased in advance. Tours depart from the Visitor Centre between 3:00 pm and 6:20 p.m. Tours depart promptly at the stated ticket time. Ensure you arrive 15 to 20 minutes before the start of your tour to ensure time to park and check-in.
Frequently Asked Questions
How long is this program?
The tour will last for 100 minutes and will make several stops along the main street of the Village. There will be limited seating at a few the tour stops for those who need to rest their feet.
What time should I arrive for my tour?
Tours will leave from the back of the Visitor Centre at the time indicated on your booking confirmation. Please arrive at least 15-20 minutes before your tour start time to check-in and visit the facilities before your tour begins. Late arrivals run the risk of missing stops on their tour.
Do I have to book a tour to visit the Village?
Yes, to manage visitor flow and ensure we keep to our visitor capacity limits we are only permitting guests on the Enchanted Christmas Village tour or Storytime with Santa program to visit the Village.
Can we explore the Village on our own after the tour?
The tour will start and end in the Visitor Centre. Unfortunately, during the Enchanted Christmas Village programs, we can only permit visitors to visit the Village with a tour guide. If you wish to explore the Village on your own, the Village will be open for general admission on Wednesdays and on Monday December 21, 2020. Book your visit here.
Will we see the farm animals on this tour?
Our animals usually head inside to eat and settle down for the night starting at 3:00 pm. If you want to see the animals, we suggest booking the Storytime with Santa program instead.
Will the Village Gift Shop be open?
Yes! Please plan to visit the Gift Shop after your tour. With a range of Village made items, books, gifts and candy, you'll want to make sure to make a stop before you leave! Looking for a unique gift? A Village Membership makes an excellent Christmas present!