When:
October 17, 2020 @ 10:00 am – 3:30 pm
2020-10-17T10:00:00-04:00
2020-10-17T15:30:00-04:00
Where:
Black Creek Pioneer Village
1000 Murray Ross Parkway Toronto
Ontario M3J 2P3
Get ready for some spook-tacular fun at The Village!
Weekends: Oct 17-18, Oct 24-25, Oct 31, Nov 1, Nov 8
(Oct dates sold out)
Come to Black Creek Pioneer Village for a family-friendly Halloween adventure!
Designed to minimize contact and maintain physical distance, the Halloween Fun small group tours provide the perfect alternative to Trick-or-Treating this year!
See some seriously spooky sights as you take part a physically-distanced séance, a grim fairy tale puppet show, and a Halloween Hunt for tasty treats along the way.
Please review our new Visitor Protocols before visiting the Village.
Halloween Fun Tour Ticket Prices
Child (ages 2+) $18.00 + HST
Adult $22.00 + HST
Members receive 10% discount on tickets. Call Visitor Services at 416.667.6295 to book your tickets.
Tickets must be purchased in advance. Tours depart from the Visitor Centre between 10 a.m. and 2 p.m. Tours depart promptly at the stated ticket time. Ensure you arrive 15 to 20 minutes before the start of your tour to ensure time to park and check-in.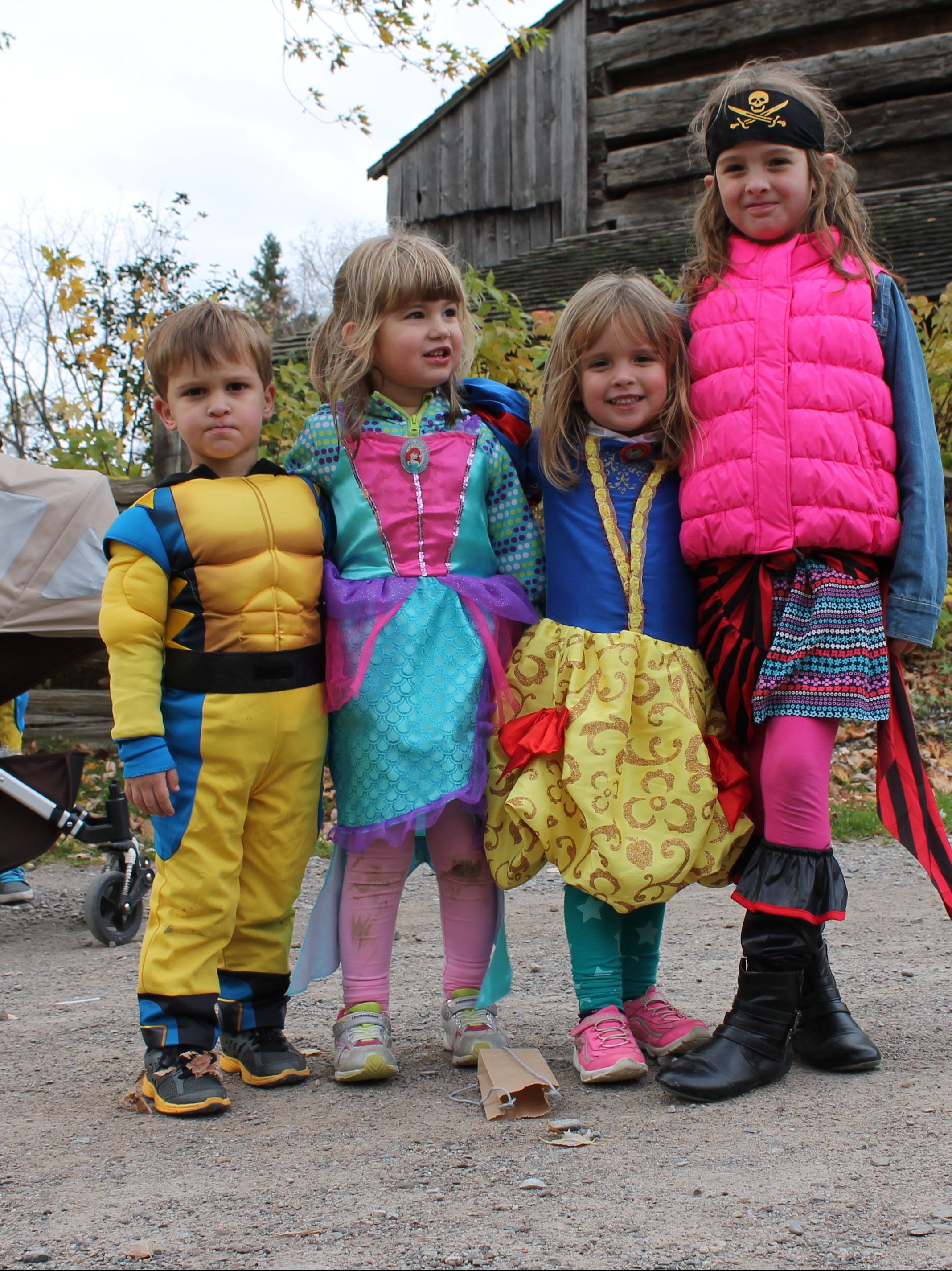 Frequently Asked Questions
How long is this program?
The tour will last for 100 minutes and will make several stops around the Village. There will be limited seating at a few the tour stops for those who need to rest their feet.
What time should I arrive for my tour?
Tours will leave from the back of the Visitor Centre at the time indicated on your booking confirmation. Please arrive at least 15-20 minutes before your tour start time to check-in and visit the facilities before your tour begins. Late arrivals run the risk of missing stops on their tour.
Do I have to book a Halloween Fun tour to visit the Village?
Yes, to manage visitor flow and ensure we keep to our visitor capacity limits we are only permitting guests on the Halloween Fun tour to visit the Village.
The description says we will receive some "tasty treats" along the way. What are the treats and how will they be distributed?
To finish off your Halloween adventure your family will partake in a scavenger hunt and receive a 3 different old-fashioned candy treats. These treats are not to be consumed on the tour but are meant to be taken home. Participants will be given a paper bag to collect their treat which will be distributed by staff with tongs.
Can we explore the Village on our own after the tour?
The tour will start and end in the Visitor Centre. Unfortunately for these weekends we can only permit visitors to visit the Village with a tour guide. If you wish to explore the Village on your own, we invite you to visit the Village another day.
Will the Village Gift Shop be open?
Yes! Please plan to visit the Gift Shop after your tour. With a range of Village made items, books, gifts and candy, you'll want to make sure to make a stop before you leave!
Looking for a more grown-up way to celebrate Halloween? Book a ghost tour of the Village with Haunted Walk Toronto!