Dates From: circa 1824
Original Location: Edgeley, Ontario (Jane Street and Highway 7)
This building is the oldest surviving log Meeting House in Ontario. It is constructed of first growth white pine. All wood is unfinished, following Mennonite custom. The benches and wood stove are the original furnishings. Services were held in the church every fourth Sunday.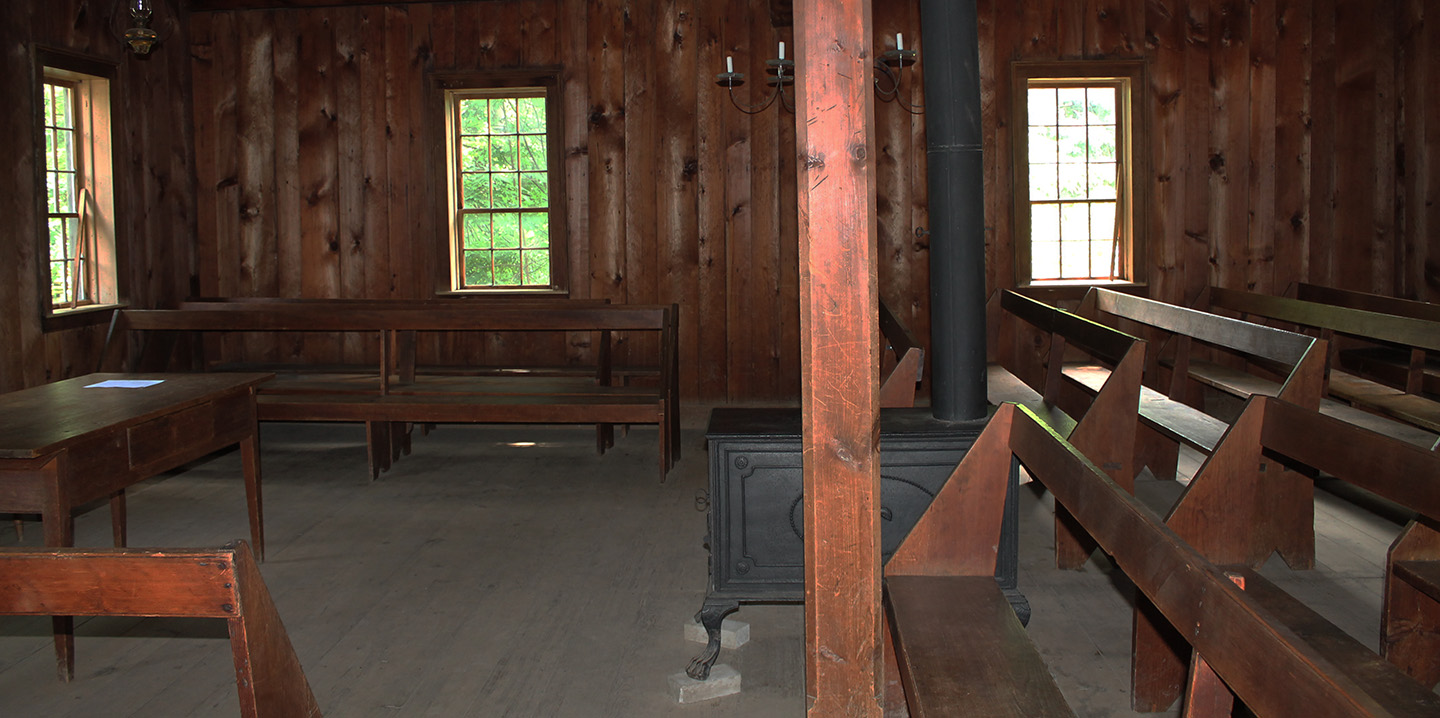 The building was transported intact to Black Creek Pioneer Village in 1976. Very little restoration was required to return the meeting house to its original state.
BUILDING HISTORY
In 1823, Jacob Smith Sr. deeded an acre of his farm on Jane Street just north of Highway 7 in Edgely for a Mennonite Meeting House and cemetery. In 1824 the Mennonite Meeting House was being built. Later on, in 1848, it was clad with horizontal board siding. Both the exterior and interior of the building are unpainted, per Mennonite custom.
Menno Smith, grandson of Jacob Smith Sr., wrote that "the building cost the congregation $221 all furnished complete ready for worship excepting the large box stove and pipe connections to the chimney. The walls, ceilings, benches and floor including the ministerial table used as pulpit, and all void of any paint, exposing to view the good workmanship which had been done by hand, even the nails then used were blacksmith made …"
THE CONGREGATION
The congregation sat in an order that followed longstanding traditions. Women and children were restricted to the left side of the church, men to the right. By the age of 12, boys typically joined their fathers on the right.
All benches faced the speaker's table. Since no musical instruments were permitted, one man usually led the hymns with a tuning fork.