Since you can't visit our museum right now, we'll show you how to create your own exhibit, right at home!
As curator of your exhibit, you will discover what collections you already have at home, and learn how to share the stories they can tell!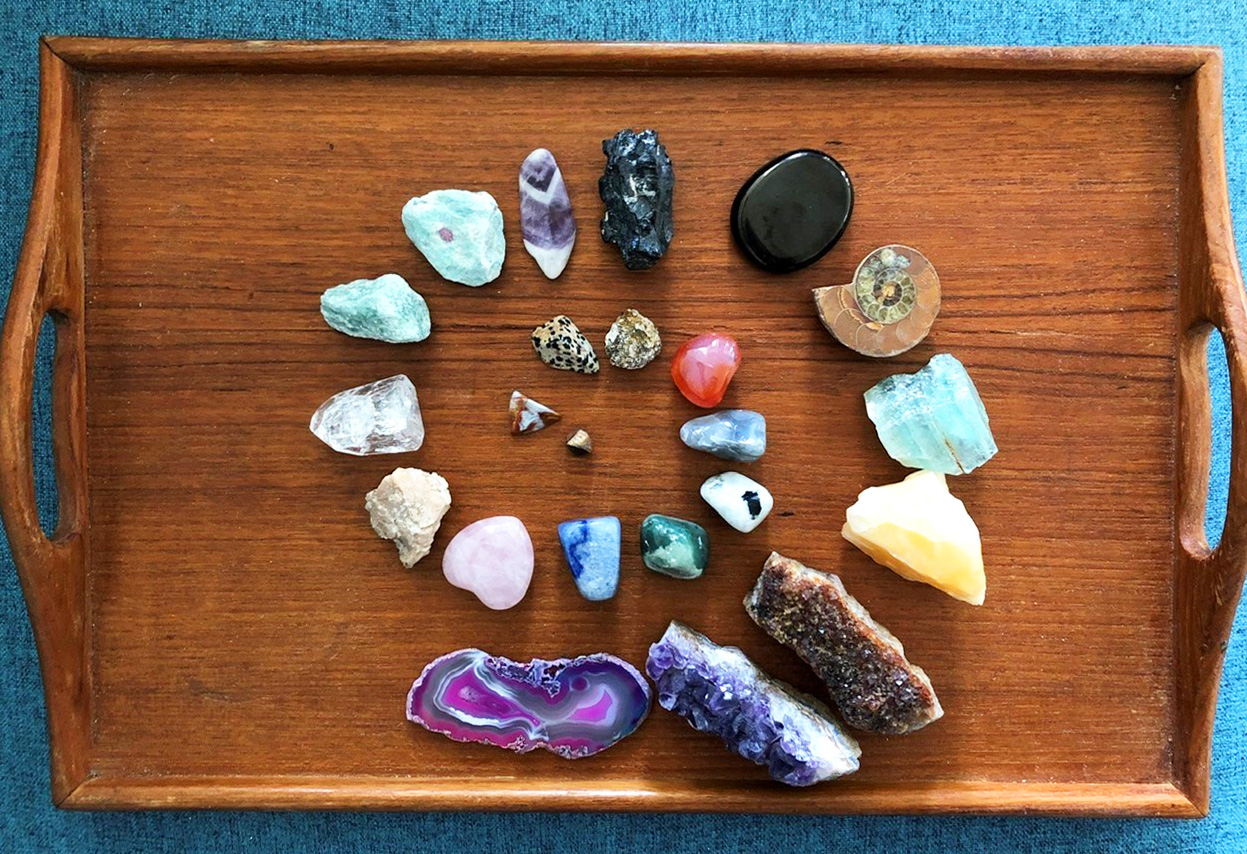 CURATORS & COLLECTIONS:
What Makes a Collection
The Black Creek Pioneer Village collection began in 1954 with a donation from Mr. and Mrs. Percy Snider of 70 farm tools dating from the early to mid-19th century. From that modest beginning it has grown to include approximately 50,000 artifacts, from nearly 3,000 different donors.
Behind every object there is a story. Behind every museum there is a curator who connects each object to a larger story, making it relatable and relevant to visitors to the museum.
In between those two points is what we call a collection: the objects the museum has acquired over the years to save and share.
Before we begin to make our own exhibit, let's get you caught up on museum lingo!
What is an Object (or Artifact)?
In a museum, an object (also called an artifact) is something created by humans, usually for a practical purpose, that reflects a period in history.
Objects are important because they provide a concrete, tangible connection to the past. Along with written accounts and records, artifacts give us a better understanding of history.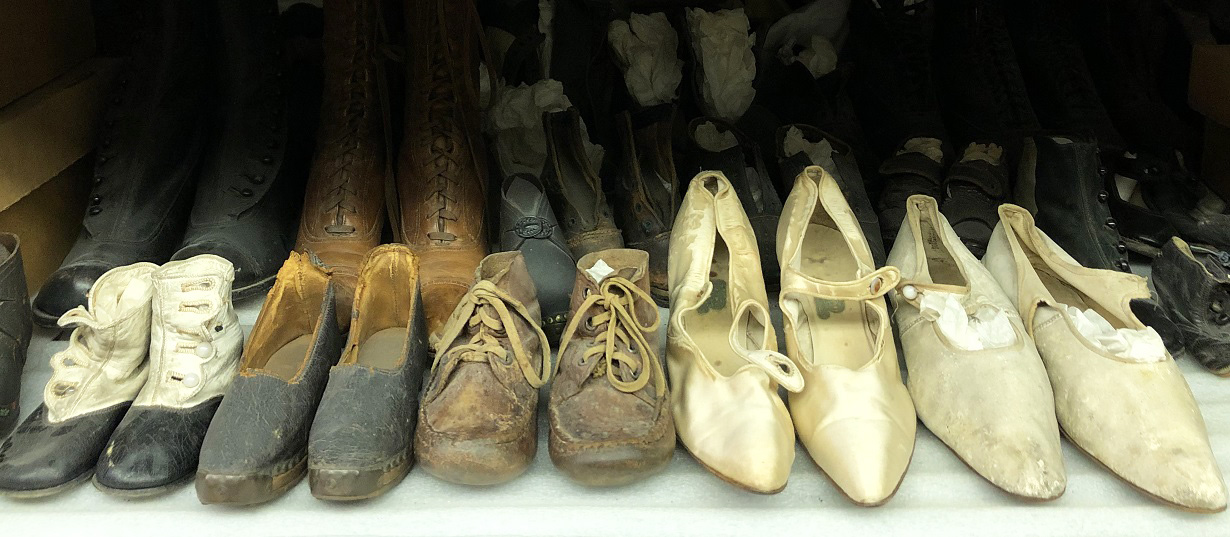 What is a Museum Curator?
The job of a museum curator is to be the "keeper of objects" and maintain their safety, while also serving as the repository of knowledge about them.
In simpler terms: Curators know about things. The curatorial department at Black Creek Pioneer Village consists of experts in 19th century Canadian history.
To be an expert, one must have spent 10,000 hours immersed in the subject! But it's not just knowledge that makes an expert. Curators also understand how objects can be used to make connections to the world!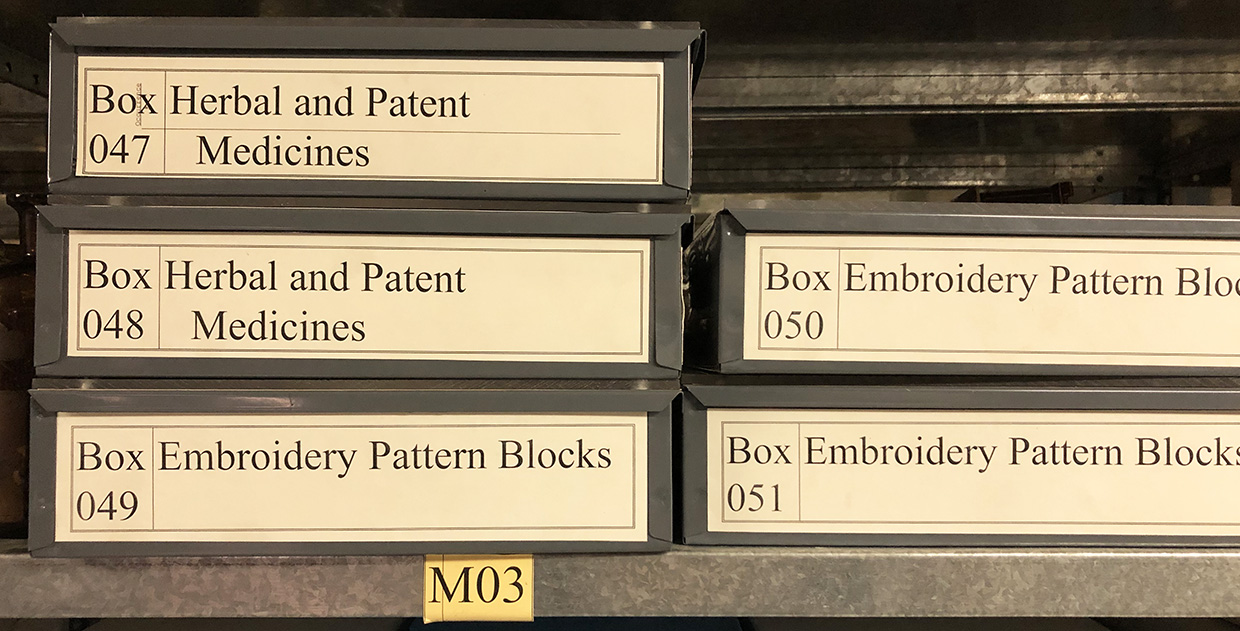 A curator gains this "museum sense" through hands-on experience working with objects and collections.
These days, people sometimes misuse the word "curate" to mean "having good taste". But it's so much more than that — it's about building up knowledge over time.
A curator isn't the person who first made the object, or who used it for practical, day-to-day purposes. He or she views the object from a different perspective.
The questions that a curator asks can bring new insight and sometime challenge our view of the past.
Curators are history keepers!
What is a Collection?
Museums collect objects to preserve them for future generations. Objects form a collection.
Museums don't collect for the sake of collecting — they have rules that govern the type of objects they can collect. For example, at Black Creek Pioneer Village we collect only objects that relate to life in Ontario in the 19th century.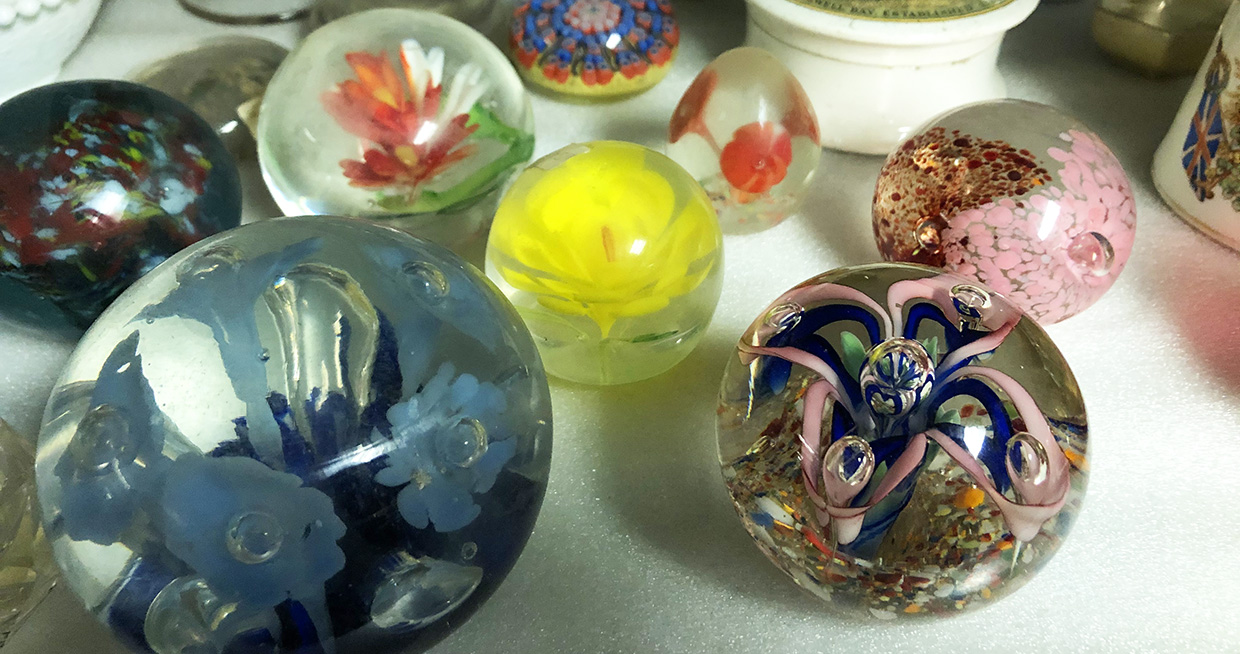 When a new object comes into the museum collection, it's important that the context (or story) of the object comes with it. Without that story, it lacks the connection to its former life, making it harder for us to tell new stories with it. Telling stories is how museums relate to the world!
What is an Exhibit?
An exhibit is an object or collection of objects on public display.
Exhibits are how museums connect the public with the artifacts in their collections!
Think back to what we said about the role of a curator: An exhibit relies on the curator's knowledge of the subject to communicate information about the artifacts to the public.
Exhibits and curators also rely on the public to ask questions. Curators are experts — but they can't know everything! Museums need help from the community to keep stories and history alive.
Shared knowledge is how museum collections will continue to be preserved for generations to come!
NOW IT'S YOUR TURN!
Now that you've had a crash course in museum studies, Here are some fun ways to make your own museum exhibit at home!
1. Curate a Collection
You might not even realize it, but you probably have a collection of sorts sitting on shelves or hiding in a box somewhere in your house.
Seashells, toy cars, action figures — all work well for this project! Simple items from around the house, like a box of crayons or kitchen utensils, will also work. Or items you gather from outdoors, like pinecones or rocks.
Next, you need to come up with an interesting way to organize your collection — by size, colour, or shape for example. Think about all the ways your objects can be sorted!
Arrange them however you decide, and then draw or take photos of your display. Share your curated collection on social media, using the hashtag #VillageatHome. Don't forget to tag us in your photo!
Looking for inspiration? Check out these examples, curated by Village staff!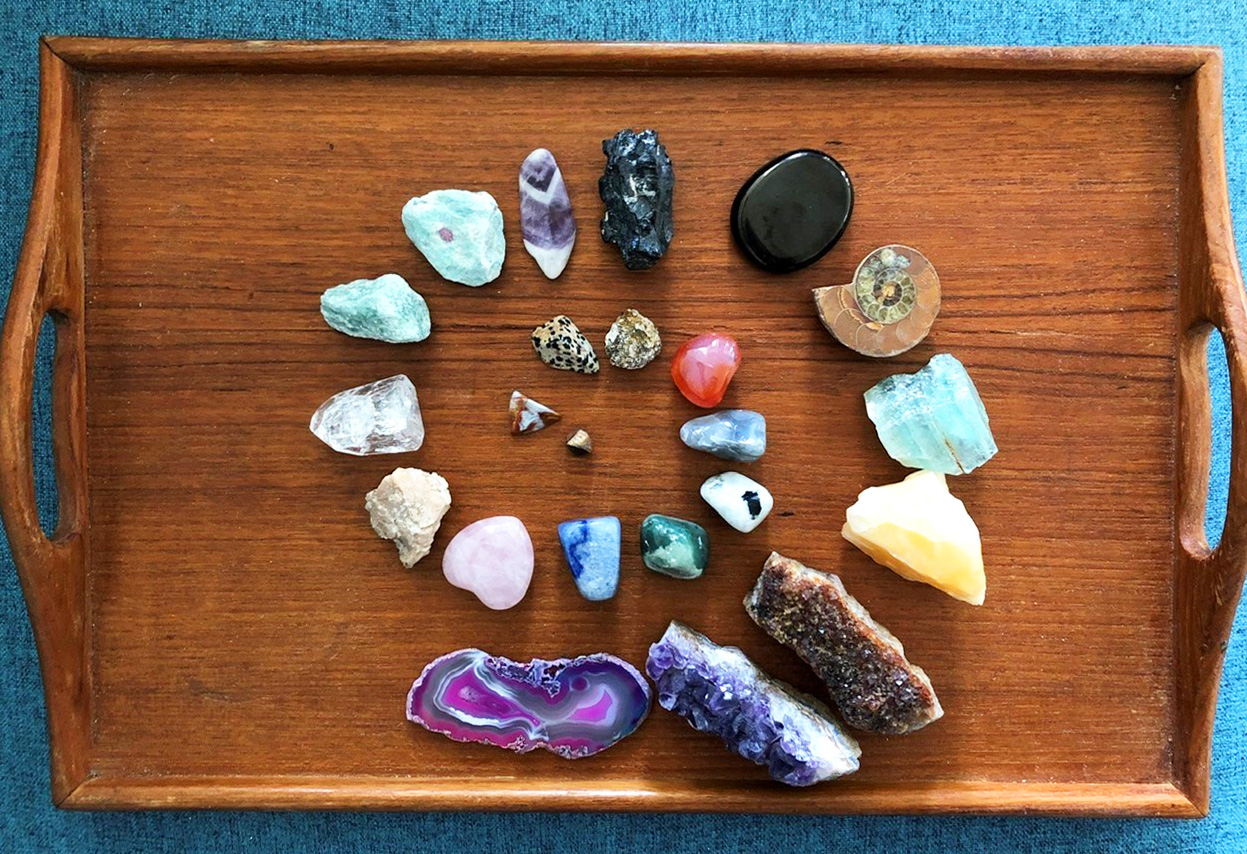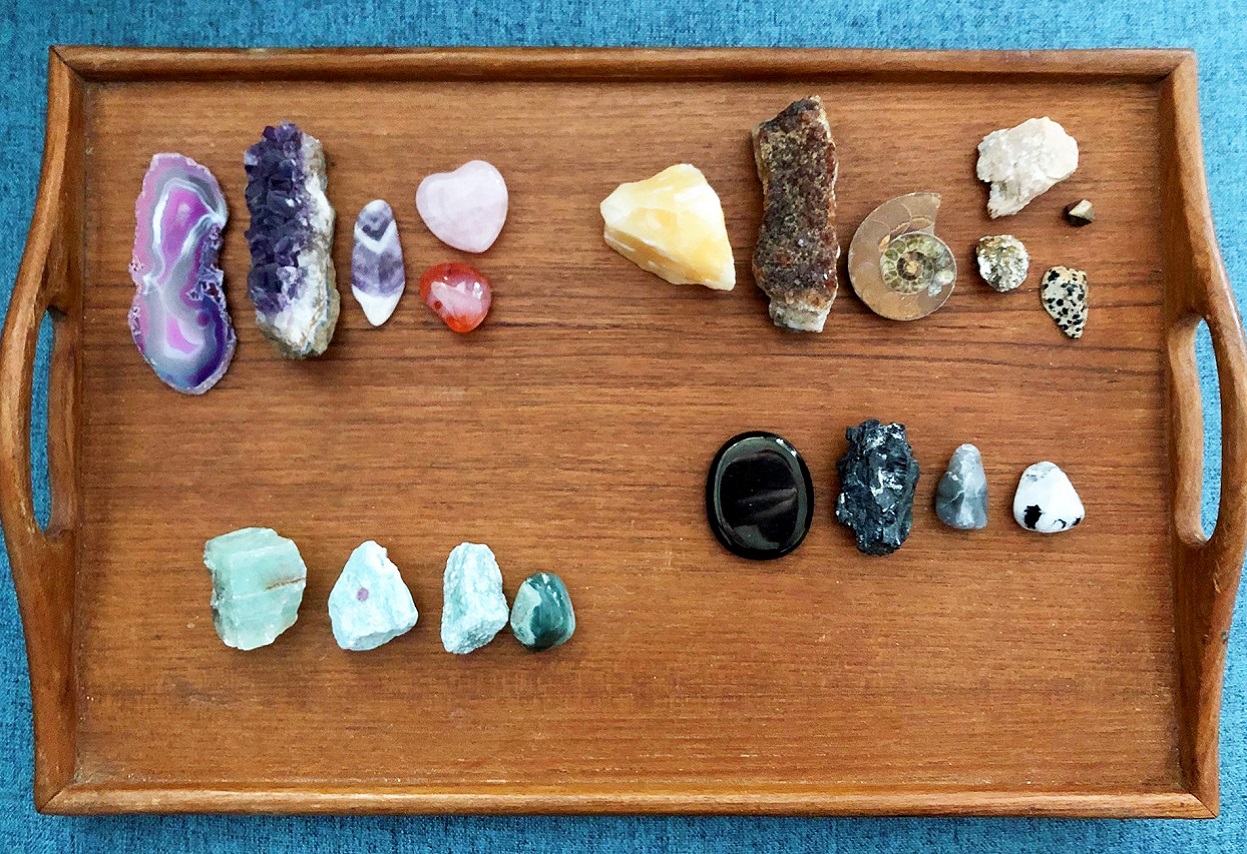 Rocks organized by size (above left), and colour (above right).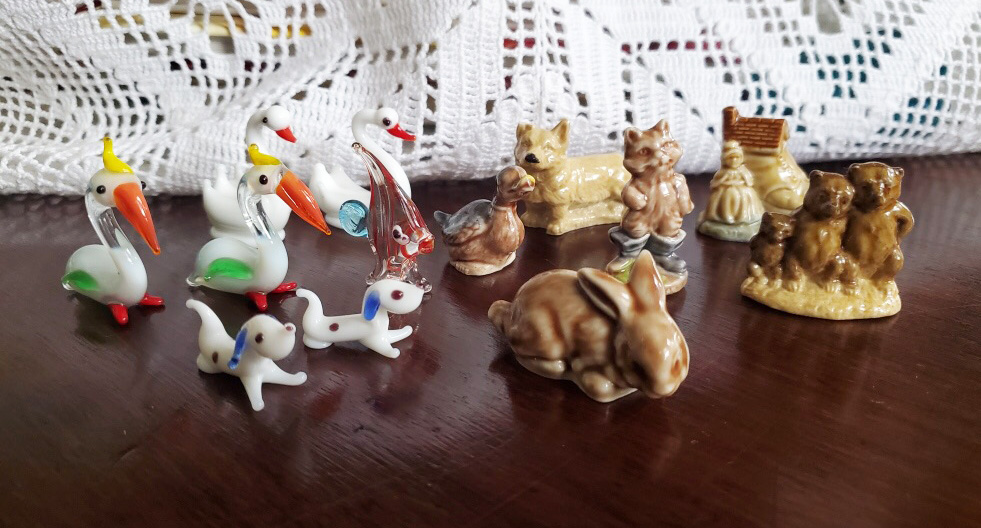 Glass animal figurines, organized by species.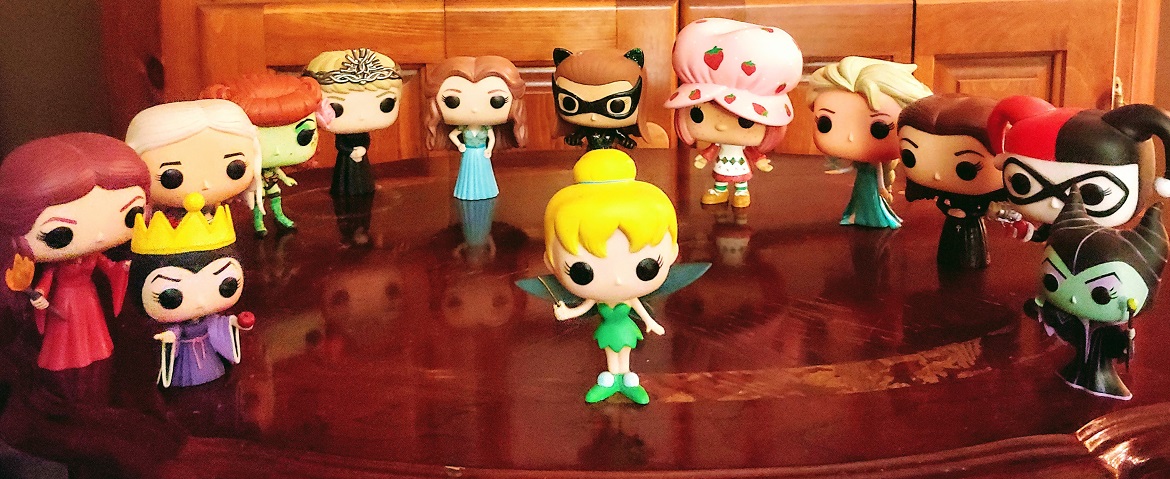 Funko Pop figures.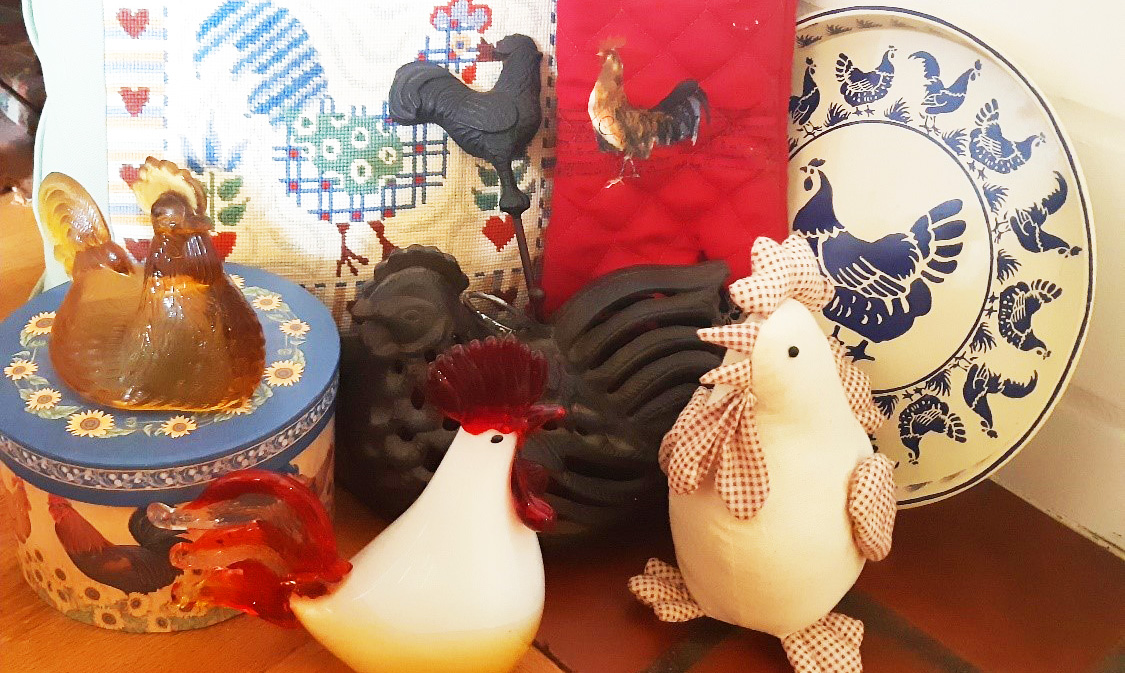 Chickens!
2. Build an Artifact Display Case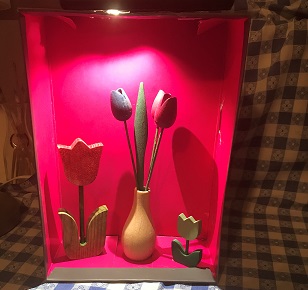 Your home is filled with personal treasures — from holiday souvenirs to family heirlooms. Look around! Can you see objects that deserve to be highlighted in their own homemade case?
You can use something as simple and common as a cereal box or shoebox to create your own display case. Or check the recycling bin. Is there some extra cardboard?
Once you have your material, lay it out, cut and fold, and tape together to create the case. Cover the inside with brightly coloured paper. You can even cut a hole in the top or back of the box and use a flashlight to illuminate your treasure!
Think of interesting ways to arrange your items. Do shorter objects need a boost so they are not lost in the shadow of others? Find something they can stand on!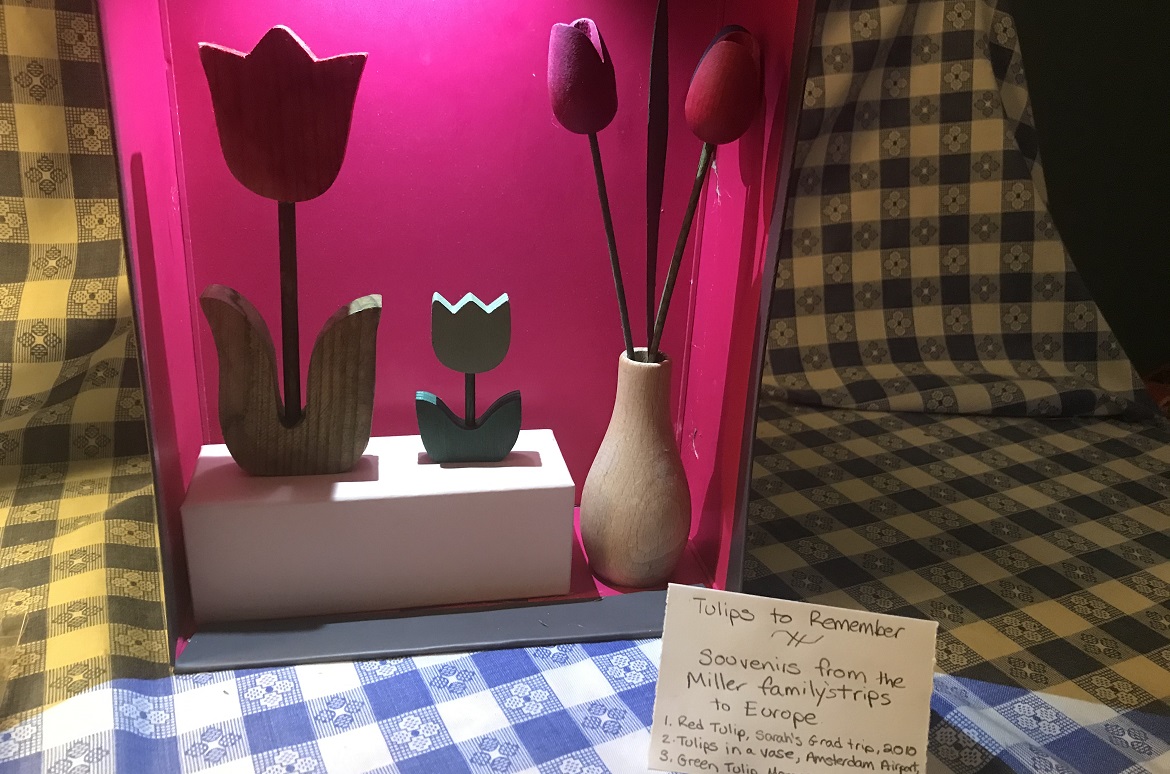 If your treasured objects have a function, as the bookends below do, then why not display them in use? In a living history museum like the Black Creek Pioneer Village, that's how most of the object are displayed!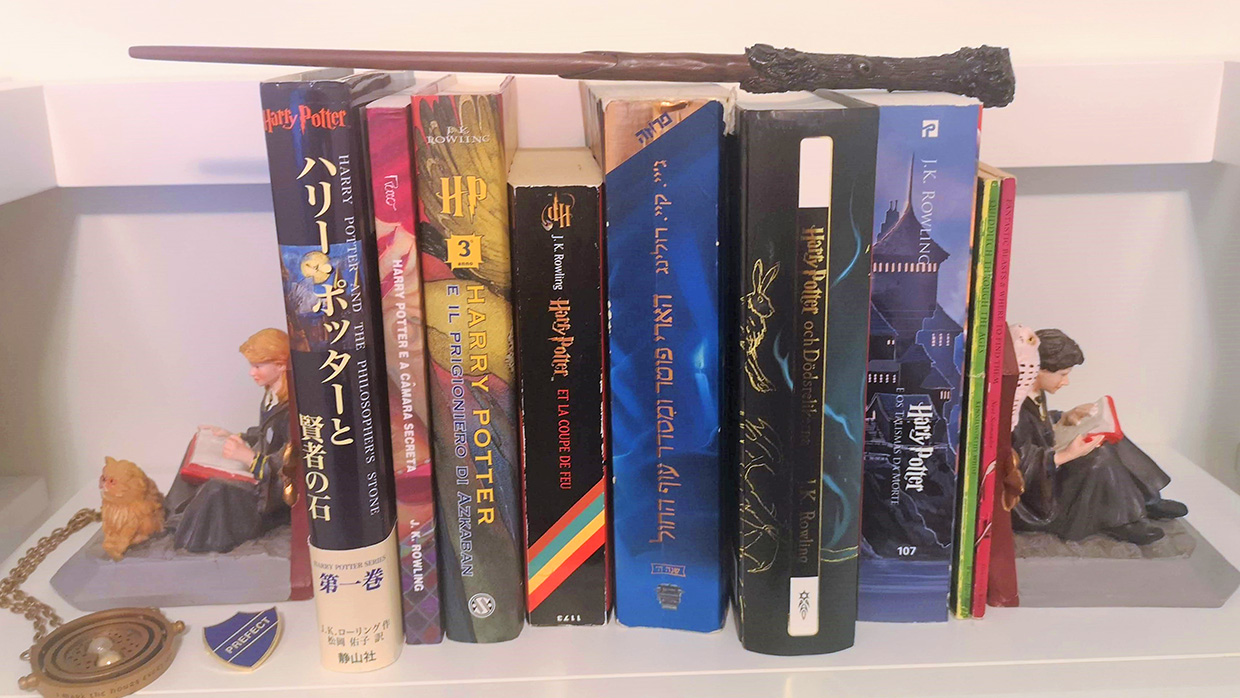 3. Make Museum Labels
Do you have photographs hanging on your wall? Or stuffed animals on a shelf?
Make museum-style labels for interesting objects around the house. Be sure to include the artist's name, the title of the item, the medium (what is it made from), and any other information you think is important.
Your labels can be serious or silly. Get creative, and make up your own rules!
Select images to view full-sized.
4. Tell Your Story
Pretend to be museum educator, and give family and friends a guided tour of your newly crafted exhibit. Show off your collection, display cases, and museum labels. If friends can't come to you, use your phone or tablet to give them a virtual tour!
In your tour you will want to highlight what the object are, where they came from, and why they are special to you.
Be sure to ask your audience questions as well! The best tours are often conversations.
5. Share it With Us
We want to see what you've created! Share your exhibit with us on Facebook and Instagram, or email us a photo at bcpvinfo@trca.ca. Remember to use the hashtag #VillageatHome.