Imagine yourself part of the Class of '67 — 1867, that is! The year Canada became a country.
What was it like to grow up in the decades leading up to Confederation? Find out at our new exhibit, Class of '67, through interactive activities, historical photographs and 19th century artifacts.
After you visit the exhibit, play the Class of '67 game! Choose a character and immerse yourself in the life of a 19th century Canadian on the eve of Confederation.
What does your future hold? If you were a member of the Confederation Generation, what path would you take in this Choose-Your-Own-Ending story brought to life?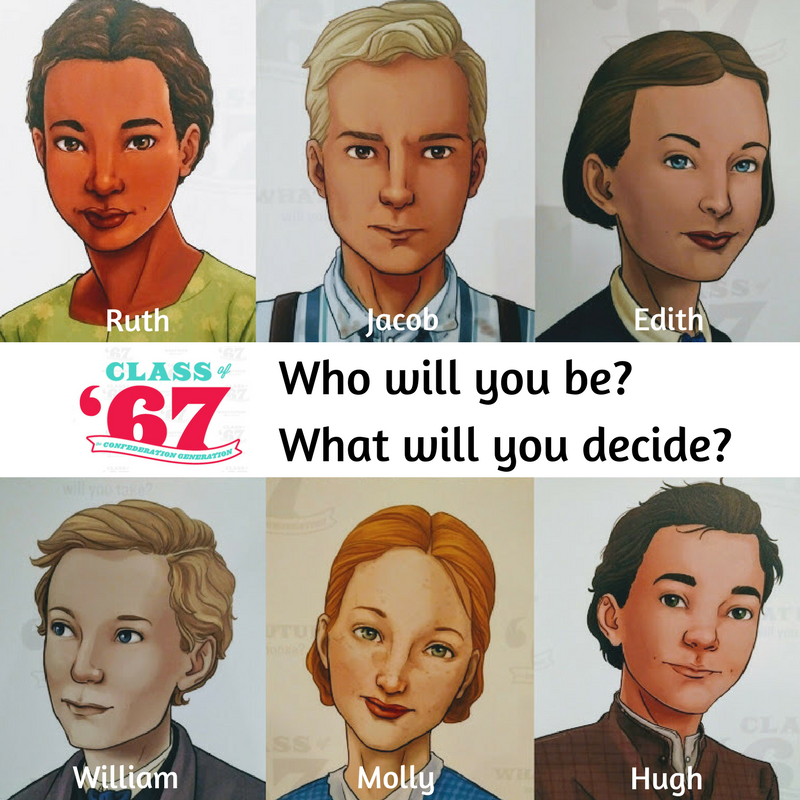 You decide how the plot unfolds. Pick a character. Start the adventure. Move through the Village as you complete activities and make decisions that determine your future.
What will you do? How will your decisions impact your life?
Put yourself in the story and help shape Canada's future as a member of the Class of '67.